Please click here for our risk assessment.
Reporting results from Lateral Flow Tests conducted at home
Lateral Flow Test results must be reported both to NHS track and trace and the school.

If a positive test result is obtained please also email the school (awar1788@warriner.oxon.sch.uk) as soon as possible, firstly to notify us that your child will be self-isolating and secondly to enable us at school to look at identifying close contacts.

Return to School following Partial Closure
Our risk assessment should be read alongside this further video guidance from Mr Lowdell, which was shared with students during an extended tutor period:
Click here for a summary presentation of the information found within the video.
Information on Remote Learning for self-isolating students can be found on our IT Provision page, with a full summary for parents and carers provided here.
Catch Up Premium Strategy Statement - please click here
Covid-19 Action Flow Chart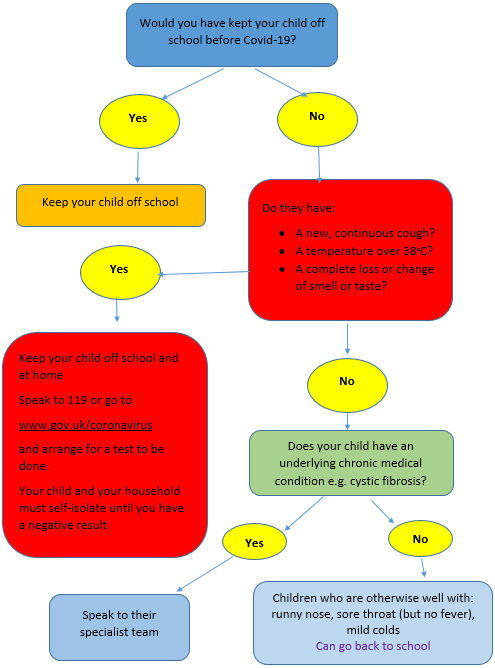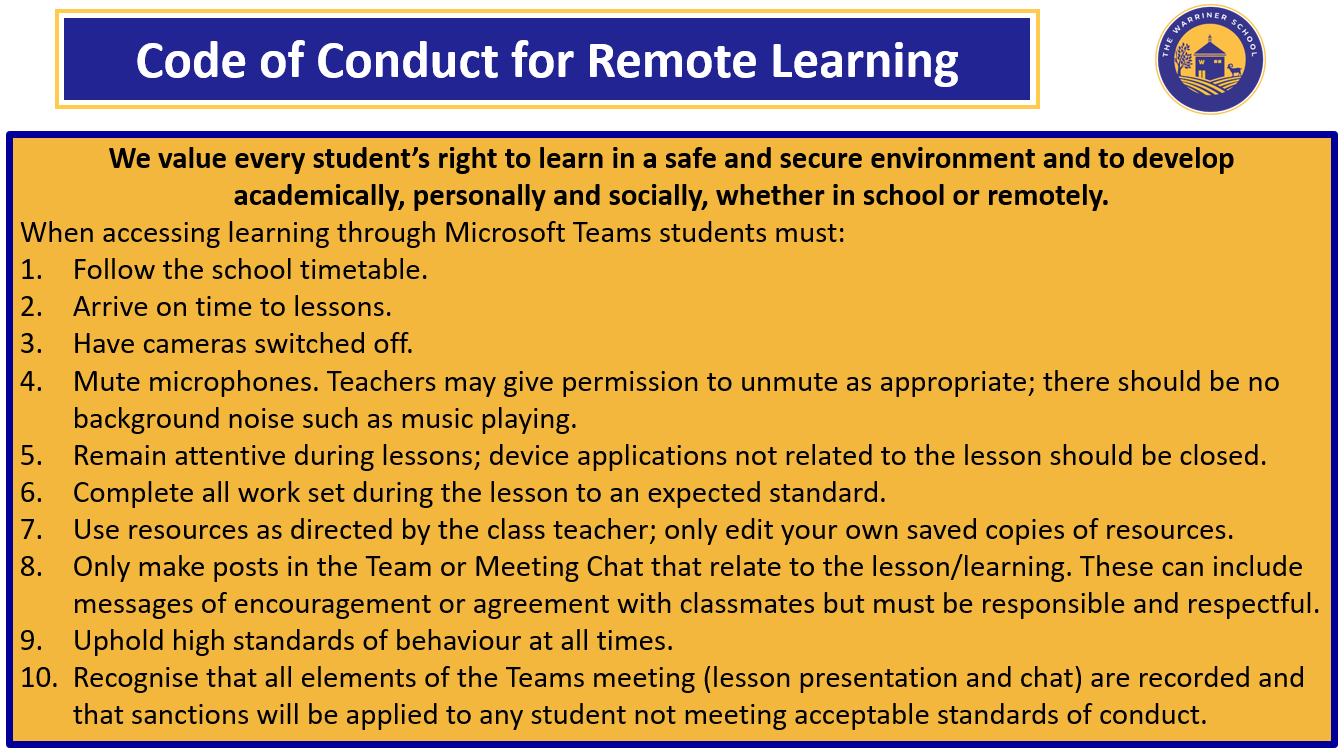 2021 Examinations
The Department for Education (DfE) has announced that again this year, students due to take their GCSEs and A Levels will be awarded Centre (Teacher) Assessed Grades (CAGs), rather than sit public examinations. It is very important, therefore, that students fully engage in all their lessons so that they have every opportunity to demonstrate their knowledge and skills.
As soon as we have more information about how the Government will this year approach the CAG process we will let you know.
The government has also provided a guidance document for parents and carers.
The government guidance for schools can be found here.