Welcome to the ICT Department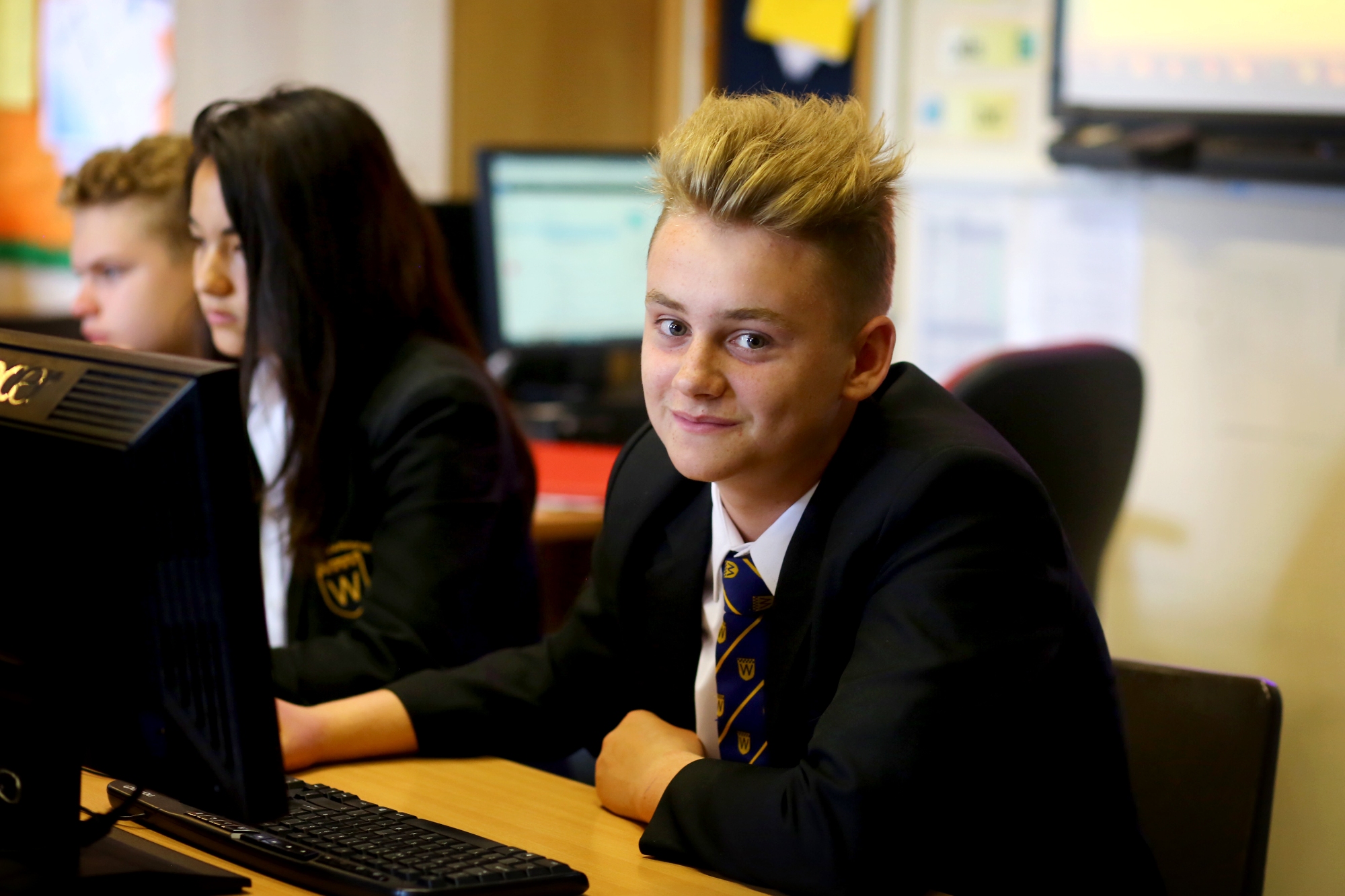 Subject Leader
Mr L Horley
The Team
Mr M Scouse, Professional Tutor
Mrs H Self
Mr K Smith
Mrs N Wong
I.C.T. Technicians:
Mr A Day, I.T. Systems Manager
Mr J Brooks, Deputy I.T. Systems Manager
Mr K Whiting
Mr C Southwood
Introduction to the Department
The ICT Department includes both ICT and Computer Science, the latter being an English Baccalaureate subject. Knowledge and understanding is developed for both subjects through Years 7, 8 and 9. Digital Media is also offered in Years 10 and 11.
Key Stage 3
On entry into Year 7, students are assessed on e-safety, both personal and keeping data safe. Throughout Years 7 and 8 they are prepared for the forthcoming ICT and Computing GCSEs. In Year 9 pupils are entered for a European Computing Driving Licence examination, which is an industry-recognised qualification. By this time, pupils will have a good understanding, if they are to pursue this subject as a GCSE, of which branch they should follow: ICT or Computer Science.
Key Stage 4
Practical units are timed assessment tasks set by the exam boards, which are used with an examined unit, comprising of a 1 ½ hour exam. This leads to a Single GCSE award.
There is a distinct focus to each of the ICT and Computing qualifications.
ICT involves using a wide variety of skills such as: Word processing, Desk Top Publishing, Graphics / image editing and creation, Databases, Spreadsheets, Audio recordings, Animation, Web Design and so on.
Computing includes how computers work: programming techniques, input and output devices, software and hardware and representation of data in computer systems.
ICT students may use: Adobe Photoshop, Adobe Dreamweaver, Moviemaker, Audacity and Serif Drawplus X2.
Computing students may use Python and an assembly code emulator.
In Yr10 and Yr11 ICT and Computing students will undertake a series of tasks which cover the theory content in preparation for their GCSE exam. This will involve practice exam questions, walking talking mocks and other good practice.
Revision guides or web-based resources are available and we will advertise these to students and parents via a letter.
Examination Information
Other Information
ICT Club: Monday/Thursday Lunchtime; Tuesday/Thursday After School
CC4G: Tuesday Lunchtime