Students, Parents and Staff are celebrating yet another excellent set of results from The Warriner Sixth Form with our students achieving more of the very top grades than ever before. This represents year-on-year increases with a larger cohort of students.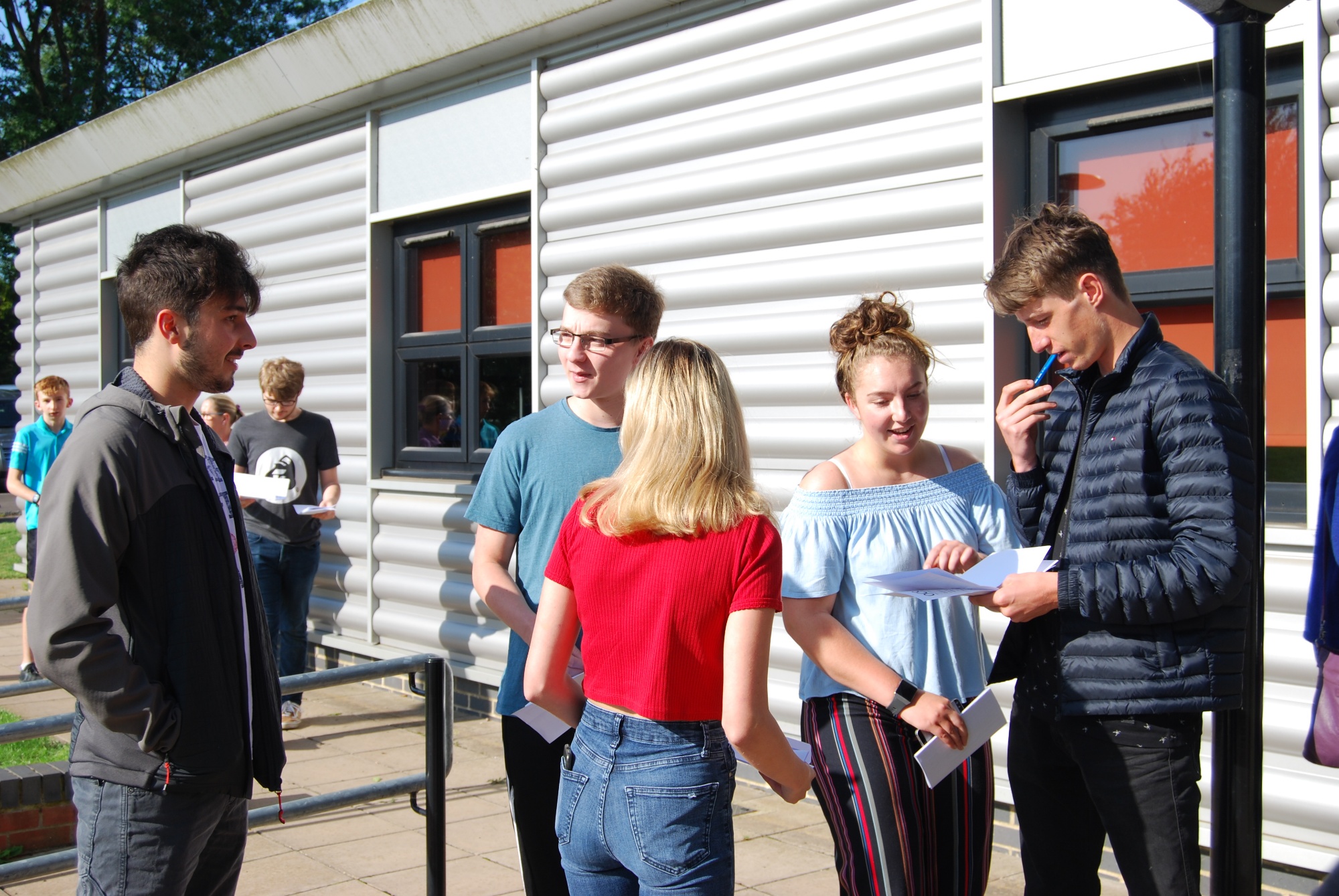 Our students continue to achieve the grades they need to get into university or onto top quality apprenticeships. 100% of our Oxbridge and medic applicants were accepted. Our students are studying courses ranging from Physics, Chemistry, Biology, Maths, Cognitive Neuroscience, Philosophy, Psychology, Geography, History and Maths at universities including Warwick, Oxford, Liverpool, Manchester, and Birmingham.
I am delighted with the performance of our students. I am so proud of the contribution they have made to our school, and the hard work they have put in to their academic studies – it has paid off. I must thank the sixth form staff who have given so freely of their time and expertise to support our students.
20% of all grades achieved are the very top A*and A grades and 46% of all grades are A*, A or B.
High flyers include:
Ollie Bennett A*, A*, A, A
Esme Davison A, A, A
Elliot Dyson A*, A, A
Max Komodikis A, A, A
Felix Noble A*, A , A
Katie Pocock A*, A, A
William Wealsby A*, A*, A, B
Anna Wild A*, A*, A
Percentage of students achieving A*-A grades: 20%
Percentage of students achieving A*-B grades: 46%
Percentage of students achieving A*-E grades: 98%
Dr Annabel Kay