Schools are once more being required to mass-test all students, with consent, on their return to school in September. This will involve 2 LFD tests in school, after which students will carrying on testing at home. The testing programme means we are having to slightly stagger the return to school for all year groups.
Please click here for the consent form.
Please read the information below carefully to see what day and time your child will be initially tested (if consent is given) and what day your child will start back at school. Please park in the car park behind the main Reception for tests with immediate return home: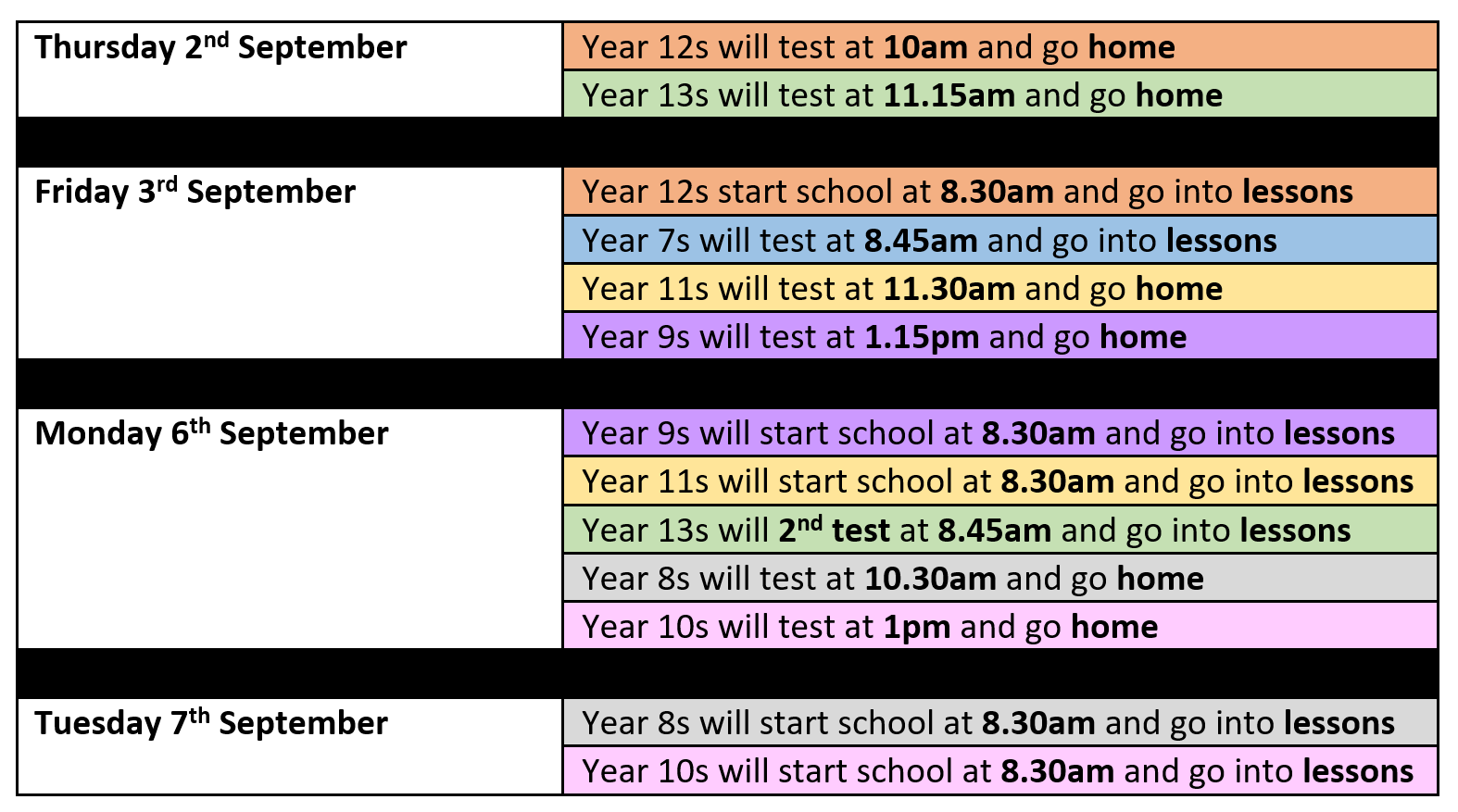 If your child is not being tested, please ensure they return to school on the same day as their year group return in full.