During our Enrichment Days on 28th February and 1st March our Year 8 students visited the Shri Swaminarayan Mandir in Neasden, North West London. Here is an account of one of the days.
When we arrived in London we all got off the buses and had to go through security to make sure nothing dangerous was entering the temple. Once inside, there was a prayer hall (called a Haveli) and the smells were fresh and calm. Girls and boys were separated so that we could take off our shoes and coats etc. The prayer hall had intricate designs in wood carvings and carpets.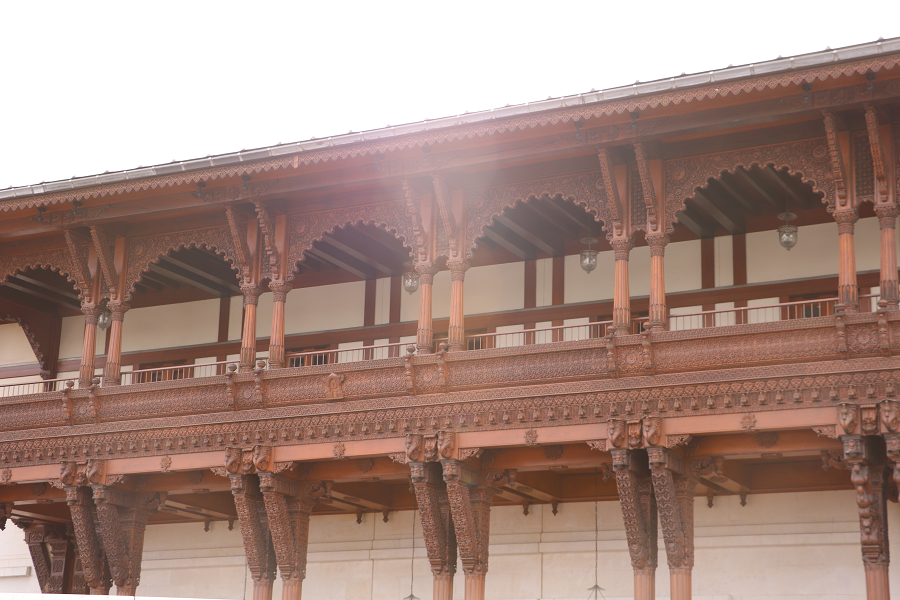 Everyone entered a room where we watched a clip about the project of the Mandir and how it was built. Various materials were shipped from multiple countries and used to build the temple. All of the materials were then hand-carved or shaped into the correct shapes and patterns to make the Mandir and Prayer hall. The pieces were shipped, like a 3D jigsaw puzzle, from India to the UK. Not a single piece was damaged in transit.
After that, we all went through the prayer hall and into the Mandir. At which point we had to be silent as it was a place of worship. Everyone looked at the detailed pillars and the magnificent dome until we had to sit down with girls and boys separated.
We watched people worship their god and we saw the ceremony that was given to the gods, with chanting and candles and clapping. As we left we were offered a tray of candles and you would have to pass your hands over the candle flames, then over your head, to receive a blessing.
Under the place of worship was an exhibition. There was a section about all of the different deities and the way they relate strongly to Hinduism and people. But it also had a bit about the history of Hinduism and what it means, as well as information about Hindu contributions in literature, language, education, mathematics, geometry, astronomy, surgery, and more. We were given a sheet of questions about the exhibition. We had to find the answers. We learned a lot in there.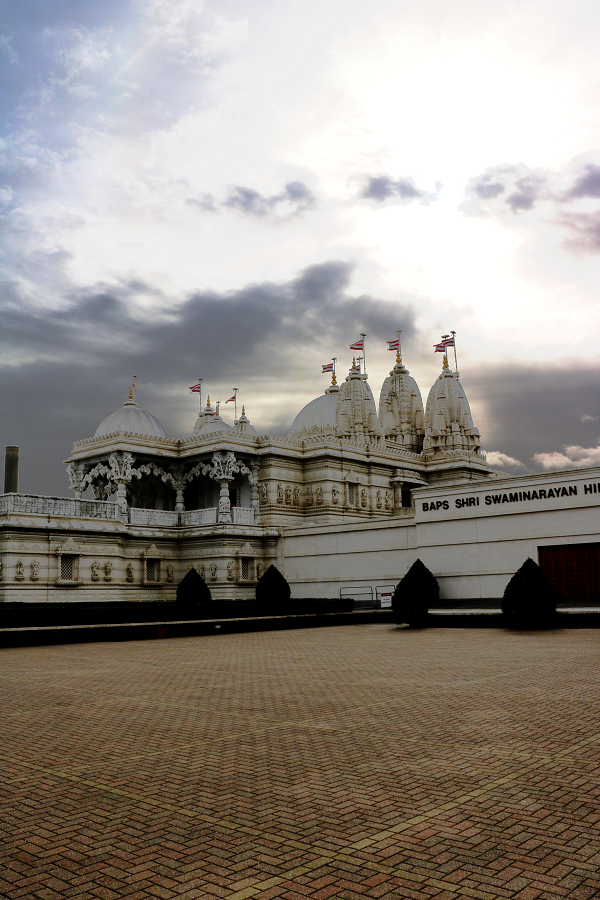 Once out of the Mandir, everyone re-entered the Haveli where we went into another room, and asked someone questions. The person talking to us answered the questions in as much detail as possible.
We were then allowed to go to the gift shop for a bit, and then it was time to go. So we put our shoes back on and went to the buses.
Bye Hindu temple! Everyone learnt a lot today!!