For our Work Experience page click here.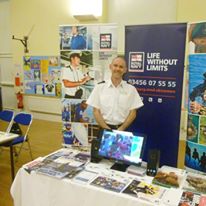 The Warriner School has a strategy for the careers advice and guidance we provide to young people. The strategy is embedded within a clear framework outlined below. It reflects the school's ethos and meets the needs of all students. We provide access to a range of activities that inspire young people, including employer talks, a careers fair, motivational speakers, college and university visits, coaches and mentors. We also consider the needs of pupils who require more sustained or intensive support before they are ready to make career decisions. High quality mentoring is an important part in the delivery of impartial careers advice.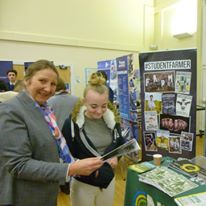 Careers education is provided across the year groups during tutorial time where weekly activities, appropriate to the year group, are provided during specific terms throughout the school year.
Years 7, 8 and 9 support: Delivered within the Tutorial and Assembly framework
From the start of life at The Warriner pupils are coached in raising their awareness of the reason that they are at school at all. The greater this awareness, the clearer the goals of the pupils and the more motivatied they become. This self-motivation is priceless in terms of success for our children. We actively encourage the 'I want to be a…' philosophy from an early age.
Year 7- Focus: Personal Attributes -developing self-awareness with a view to future career choices
Year 8- Focus: The importance of education in allowing choice – ensuring pupils understand the benefits of a good education and experience
Year 9- Focus: Qualifications and gaining experience – focussing on the importance of choosing the correct options and using the school environment to support qualifications with achievements and experience.
Year 9
A 30 min year group assembly about Options is delivered by Mrs Susan Nowell (PGDip RCDP) Careers Guidance Practitioner, Nowellbloxham Limited in advance of pupils completing their Options. This is linked to the assembly given by Mr P.Hogben (Deputy Headteacher).
Options Evening which includes attendance by a Careers Adviser to support the subject advice.
Year 10
A 45 minute Assembly for all Year 10 students about Post 16 Options will take place in March in order to prepare students for the Collapsed Timetable (CT) day which is supported by Newellbloxham Ltd to ensure impartial advice is given.

All students take part in a mock job interview which is facilitated by The Rotary Club of Banbury. These processes provide students with with their first Curriculum Vitae, job application letter and real interview skills.

All students are encouraged to complete a one week work experience placement in order to gain a taste for work in the real world.
Year 11
The aim in Year 11 is to establish the post -16 destination of students as early as possible. In reality, the time after the pre-public exams in December is when students begin to consider more seriously their next steps. Through tutor time supported activities, students are required to update their C.V., prepared in Year 10, with their pre-public exam grades and prepare a Plan A and Plan B for a post-16 option. Whether students opt for Sixth Form education, college education or an apprenticeship support is available.
Year 12 and 13
All Sixth Form students are provided with comprehensive advice and guidance from the outset of Year 12 on Post 18 options including; the UCAS progress; apprenticeship routes and alterative options beyond Sixth Form. We utilise a number of guest speakers throughout the year to ensure students are given a broad range of options to consider as well as visiting a number of universities for open days and careers events. All Year 12 students are required to undertake community service and at least one MOOC over the course of the year to ensure that all applications and CV's are of the highest calibre.
Psychometric testing
More in depth psychometric testing (Morisby Testing) is made available through the school and can be applied for via Mr N. Smith (Head of Careers). This is available to pupils but does have a charge attached to it. It can be of value as extra support for your child in terms of detailing their character strengths. Again this is impartial advice to support students (initially students are directed to the Fast Tomato psychometric testing - see below).
Careers Fair
Incorporated into the schools focus on careers is our annual careers fair which is an evening event in the school hall providing the opportunity to meet with employers, further education providers and careers advisers. Attendance is welcomed by any pupils but more specifically Years 9 -13. This is an opportunity for parents to join with students to investigate possible options for particular interests. Banbury and Bicester College attend and we offer specific support for pupils interested in apprenticeships.
Careers Software
The school utilises the Fast Tomato software package to support careers guidance in an impartial way. From Year 9-13 pupils can login and be guided in their careers decision and supported with clear advice. We can track groups and individuals through this system and direct them to specific sections.
In Year 7 we utilise the icould software to introduce younger pupils to the idea of future prospects.
Contacts:
Mr N.Smith, Head of Careers: nsmi2068@warriner.oxon.sch.uk
Mrs J. Button, Careers Resources Coordinator: j.button@warriner.oxon.sch.uk
Twitter: @warrinercareers