August 2016: The Warriner achieves its highest GCSE results for an amazing year running!
Students achieving five A*-C grades with English and Maths 70%
Students achieving A*-C in English 90%
Students achieving A*-C in Maths 74%
Attainment 8 Score 5.4
Progress 8 Score 0.23
I am delighted that in 2016 we improved our results once again to achieve the highest GCSE results in the history of the school for the third year running. We have more of the top grades than ever before, with 23% of all grades achieved at A* or A.
The progress made by the students has been phenomenal.
I am so proud of students staff and parents as this has been a team effort all round.
For a link to the DfE school performance tables website, please click here: DfE school performance tables website
Please note that this published data is for first entry with the exception of English which is best entry.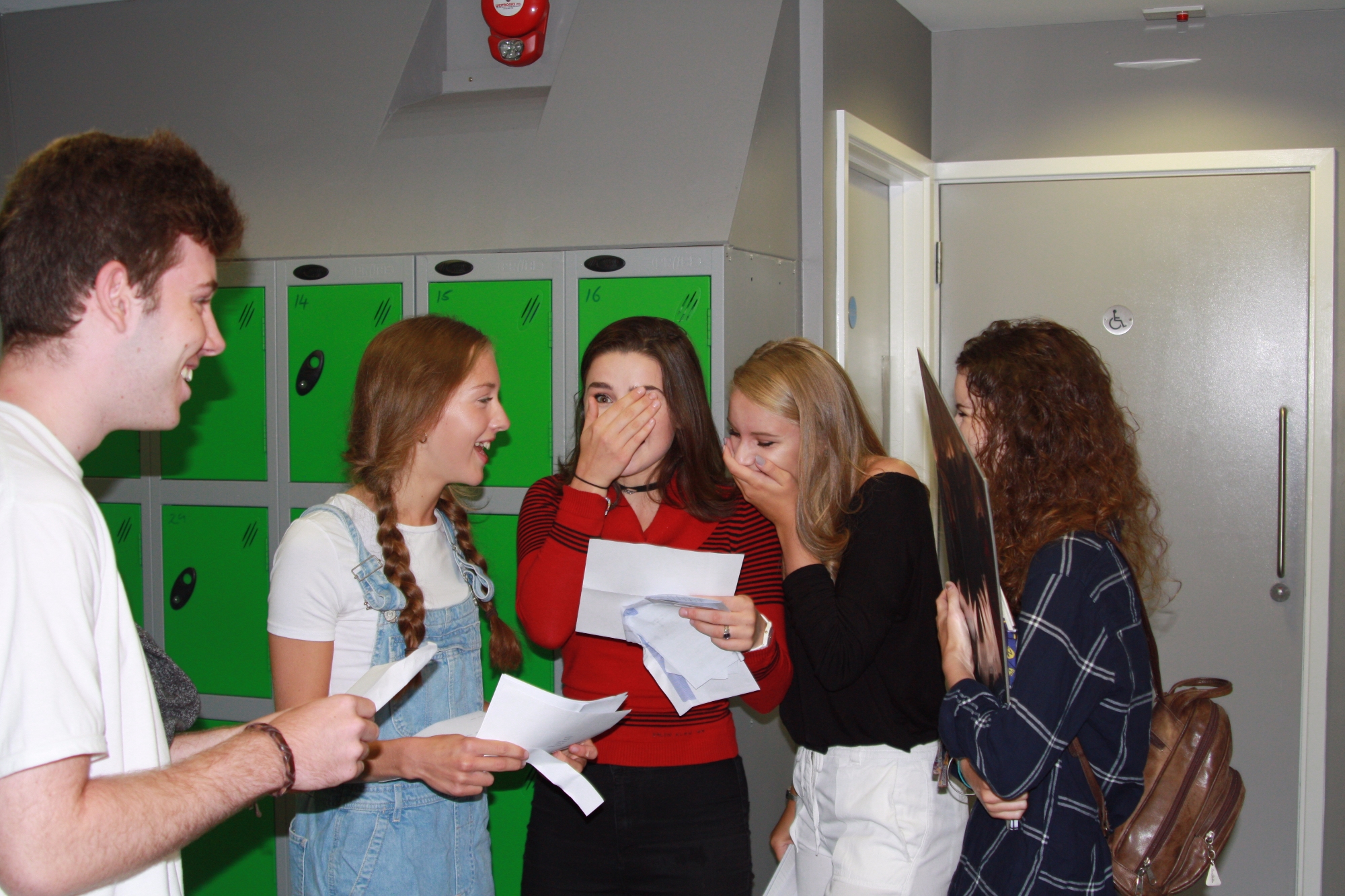 A2 and AS Results 2016
This summer our Year 13 students completed our second set of A level exams and I am delighted with the outcomes that they have achieved. This wonderful set of results was achieved with a larger cohort of students and has enabled them to get their places at the University or college of their choice, or onto some extremely impressive apprenticeships.
A2 Results 2015: 15% A*-A; 44% A*-B; 96% A*-E
To perform so highly again when our sixth form is still relatively new is quite an achievement and I owe a deep debt of gratitude to our students and their parents for putting their trust in us and to staff who worked so hard.
Dr Annabel Kay