Welcome to our 2021 Virtual Careers Fair!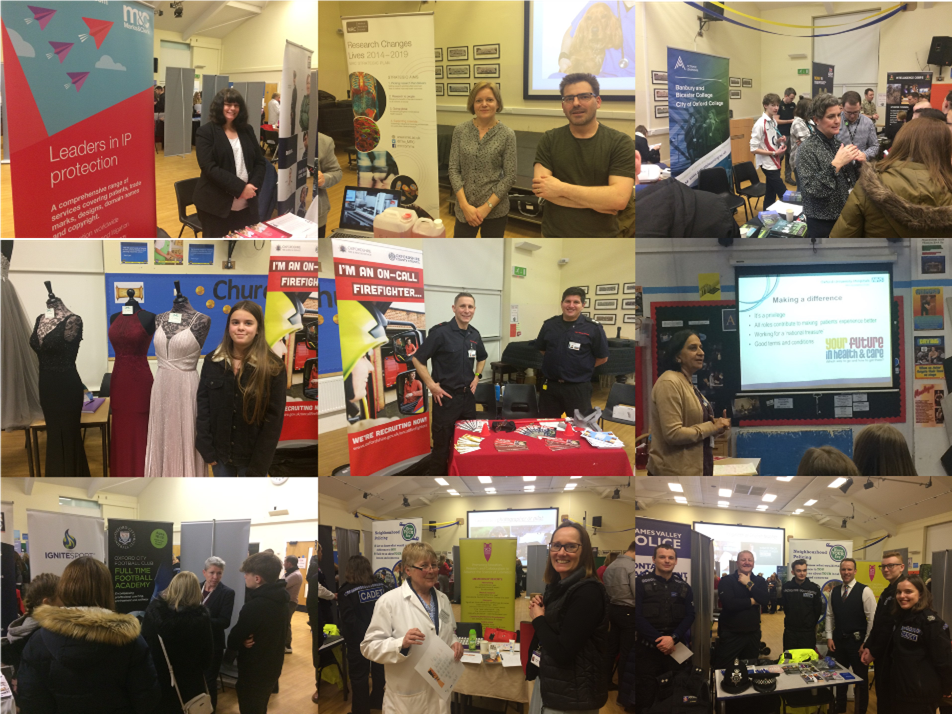 We are delighted to bring you the 2021 virtual variation on our usual Careers Fair. It is no less busy, brimming with information about all the wonderful fields of employment, further education and training you could join in the future. Click on the drop-down sections below to find out more.
Post-16 education and training

Warriner Footpaths

Our ex-students have gone on to have careers in wide-ranging fields. We are hugely grateful to them for sharing their experiences and advice with us.
Take a look at the following short videos to learn more about the jobs they do, and how they got there. The date in brackets is the year they left The Warriner!
Either browse the whole collection (over seventy!) to see what you can discover or, if you have a job or career field in mind, click on the initial letter below to see if it is there.
A - B - C - D - E - F - G - H - I - J - K - L - M - N - O - P - Q - R - S - T - U - V - W - X - Y - Z
Accountant (Chartered) - Anthony (1980)
Actress - Kelly (2010)
Architect - Elyssa (2008)
Army Personnel - Andrew (1987)
Artist, Blacksmith and Sculptor - Julia (2012)
Barber - Liam (2015)
Carpenter and Lime Specialist - Ellen (2014)
Car Salesperson - Megan (2016)
Chartered Civil Engineer - Martin (1976)
You have not allowed cookies and this content may contain cookies.
If you would like to view this content please
' style="width: 100%; height: 100%;" >
Chemistry PhD Student - Sophie (2011)
Civil Servant - Dani (2012)
You have not allowed cookies and this content may contain cookies.
If you would like to view this content please
' style="width: 100%; height: 100%;" >
Clergy - Michael (1984)
Communications Lead - Chris (2015)
Crime Analyst - Chris (2013)
Delivery Manager - Charlotte (2003)
Designer - Hannah (2015)
Diplomat - Lizzy (2006)
Documentary Film Maker - Alice (2003)
Early Years Practitioner - Robyn (2013)
European Supply Manager - Helen (1988)
Executive Assistant - Ollie (2012)
F1 IT Race Technician - Rob (2010)
Farm Manager - Kit (2016)
Farm Operative - Jack (2011)
Flight Cabin Crew - Megan (2016)
Flight Planning Officer - Letisha (2009)
Gym Manager and Personal Trainer - Jack (2013)
Human Resources Assistant - Charlie (2015)
Influence and Marketing Executive - Ailsa (2015)
Learning and Development Manager - Pete (1990)
Learning Disabilities Nurse - Jodie (2014)
Legal Secretary - Danni (2012)
Management Consultant - Sam (2003)
Marketing Executive - Charlotte (2016)
Materials and Analytical Scientist - Sam (2011)
Midwife - Lucy (2008)
Musician - Max (2013)
Nurse - Aimee (2012)
Occupational Therapist - Sarah (2012)
Operations and Logistics Customer Support - Ewan (2013)
Personal Assistant - Rachel (1978)
Personal Trainer and Coach - Chloe (2012)
Physiotherapist - Naomi (2016)
Physiotherapist - Catherine (1988)
Policy Adviser - Jeni (2011)
Process Development Technologist - Mike (2002)
Project Administrator - Hannah (2012)
Purchasing Manager - John (1988)
Rail Industry: General Persons Relief Post - Jordan (2010)
Relationship Executive - Katie (2009)
Retailer - Helen (1987)
Rural Chartered Surveyor - Helen (1988)
Sales Associate - Rozzy (2013)
Sales Director - Kristian (2015)
Social Worker - Holly (2017)
Solutions Consultant - Moses (2011)
Strength and Conditioning Coach - Tom (2012)
Studio Manager - Adam (2004)
Stunt Action Vehicle Coordinator - Neil (1987)
Systems Engineer - Tom (2010)
Talent Agency Senior Account Manager - Cameron (2015)
Teacher (Primary School) - Grace (2017)
Teacher (Primary School) - Miriam (2008)
Teacher (Primary and Forest School) - Amanda (1988)
Teacher (Secondary School - Languages) - Ben (1999)
Teacher (Secondary School - Maths) - Eve (2012)
Teacher (Special School) - Olivia (2012)
Technical Support Engineer - George (2013)
University and College Lecturer (Sport) - Sarah (1987)
Vehicle Body Shop Worker - Lucas (2015)
Veterinary Practitioner - Jess (2015)
Video Creator - Jonty (2017)
Youth Assistant Programme Director - Cameron (2013)
Useful Links