GCSE Results 2018
The Warriner continues to build on superb exam successes!
Percentage of students achieving five or more good passes including English and Maths: 70%
Percentage of students achieving five or more good passes: 84%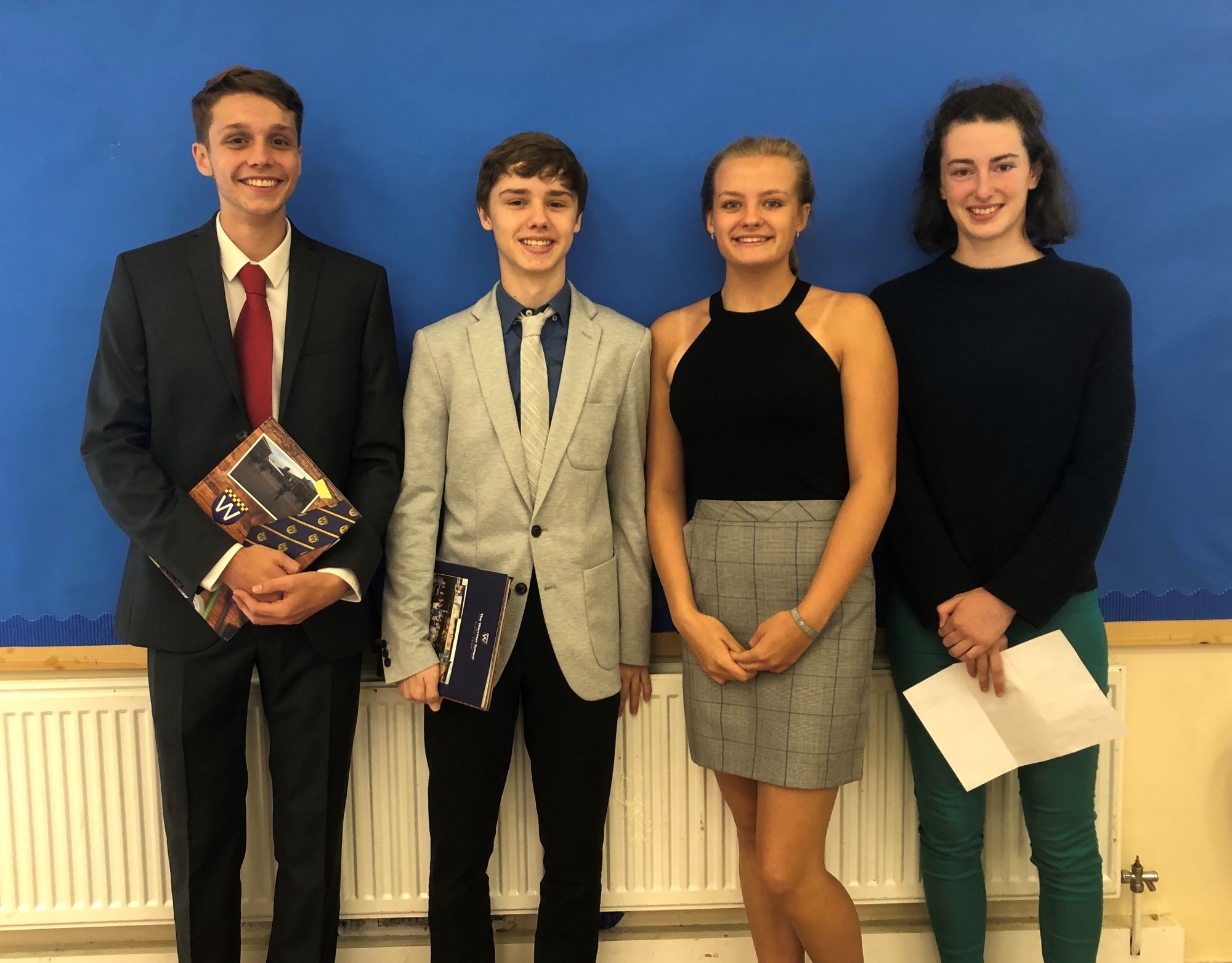 In this year of sweeping changes to GCSEs making the qualifications harder, it is an amazing achievement to have continued to improve our GCSE outcomes.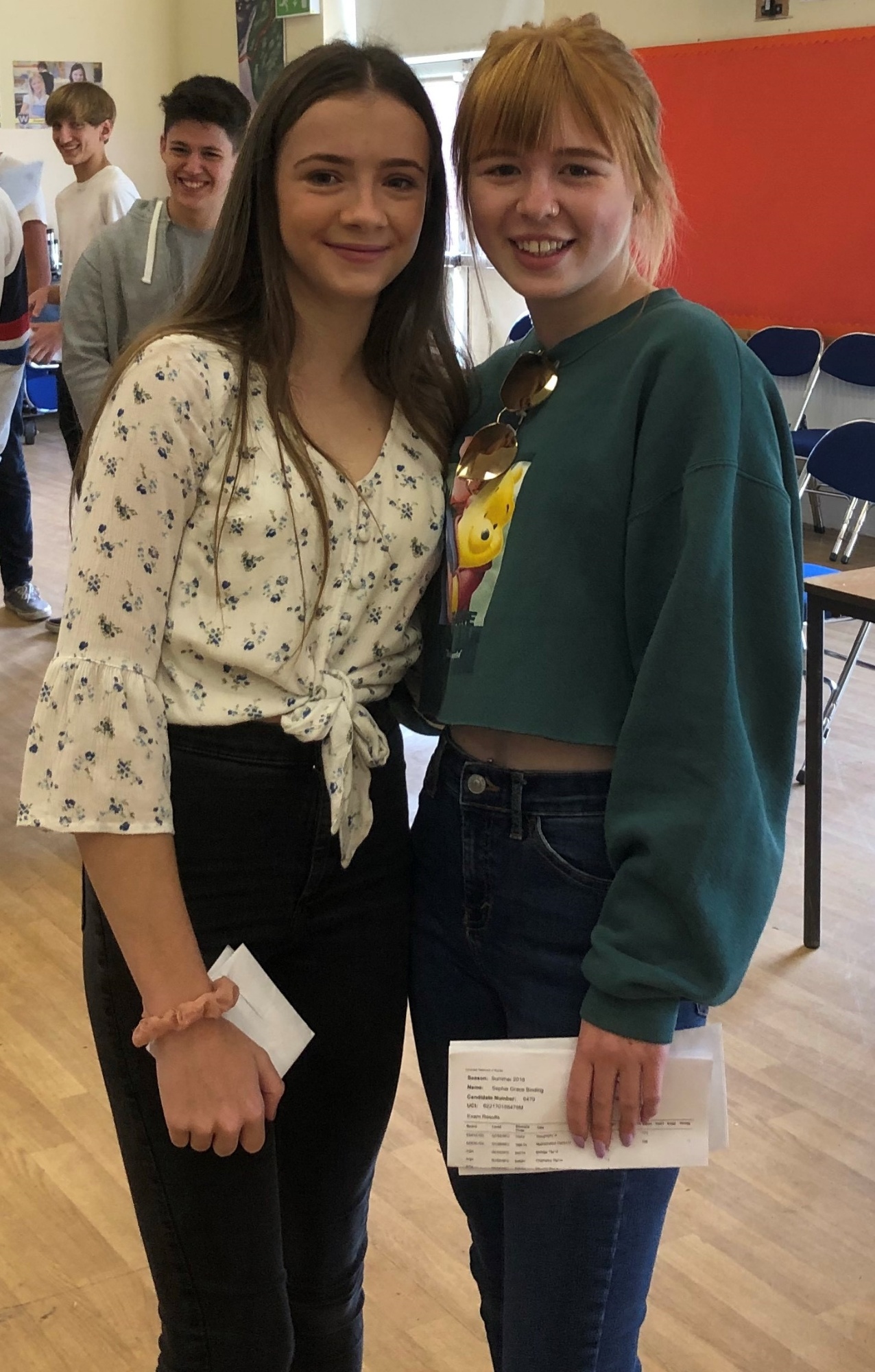 I would like to congratulate all of our students on these results. To have increased our performance again against a backdrop of harder exams is an incredible achievement. Once again the dedication and hard work of our staff and students has paid off in the form of a superb set of grades with some amazing individual performances. I am so proud of students, staff and parents as this has been a team effort all round.
Highlights include:
Rachel Bemrose 5 grade 9, 2 grade 8, 2 grade 7 and a triple distinction
Yifei Bian 1 grade 9, 4 grade 8, 4 grade 7
George Hall 9 grade 9, 1 A*, 2 A
Ellis Hewins 5 grade 9, 3 grade 8, 1 A
Joshua Kaura 5 grade 9, 3 grade 8
Megan Kyte 9 grade 9, 3 grade 8
Charlotte Warner 2 grade 9, 5 grade 8, 2 grade 7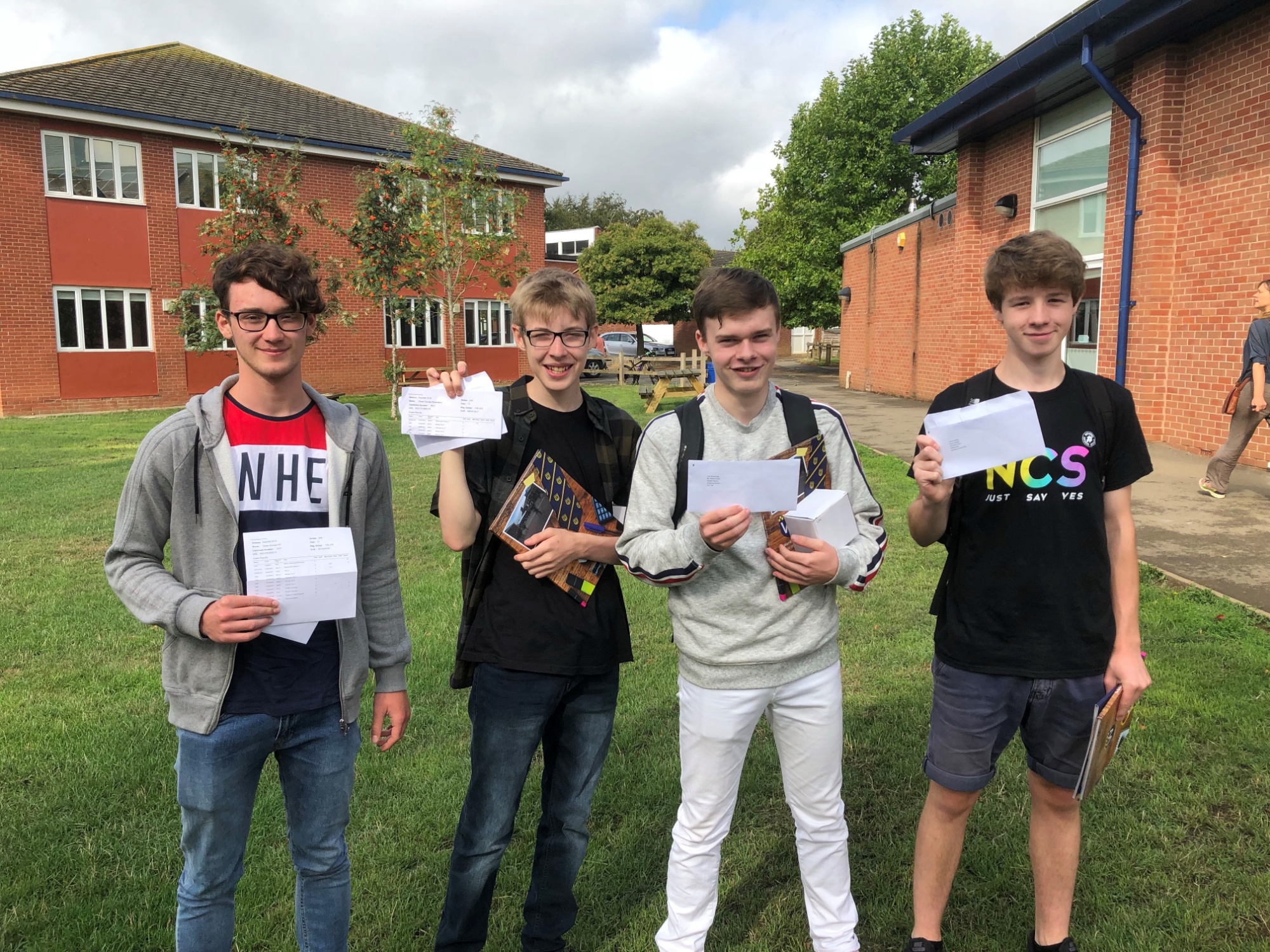 This set of results means that our 6th form applications are also very strong. If anyone would like to make an application to our sixth form, please contact our Sixth Form administrator Julie Viggers at: j.viggers@warriner.oxon.sch.uk
Dr Annabel Kay

A Level Results 2018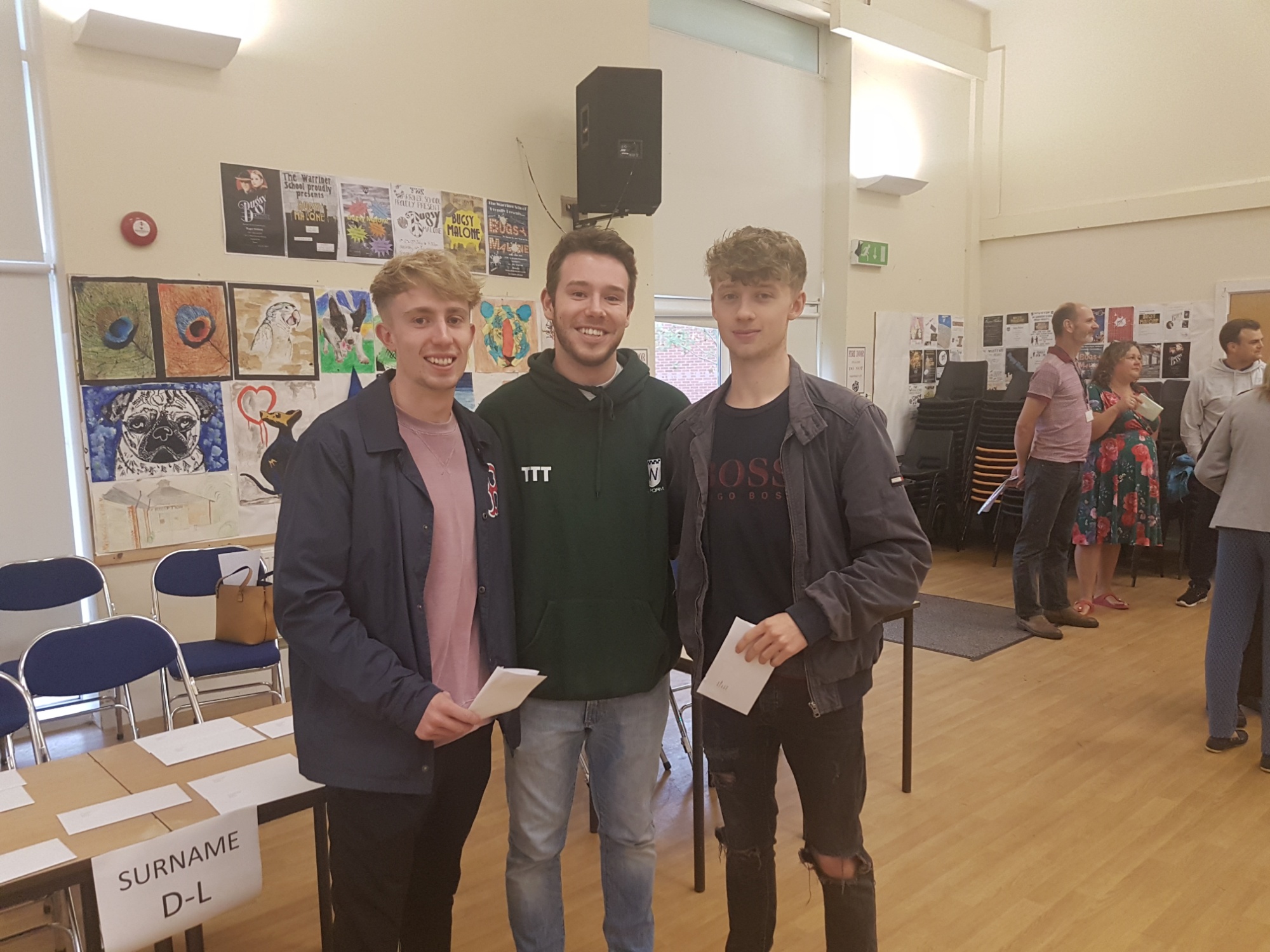 Students, Parents and Staff are celebrating yet another excellent set of results from The Warriner Sixth Form with our students achieving more of the very top grades than ever before.
We had more students than ever getting into university and achieving top quality apprenticeships. For the first time, 100% of our Oxbridge applicants were accepted.
21% of all grades achieved are the very top A*and A grades and 43% of all grades are A*, A or B.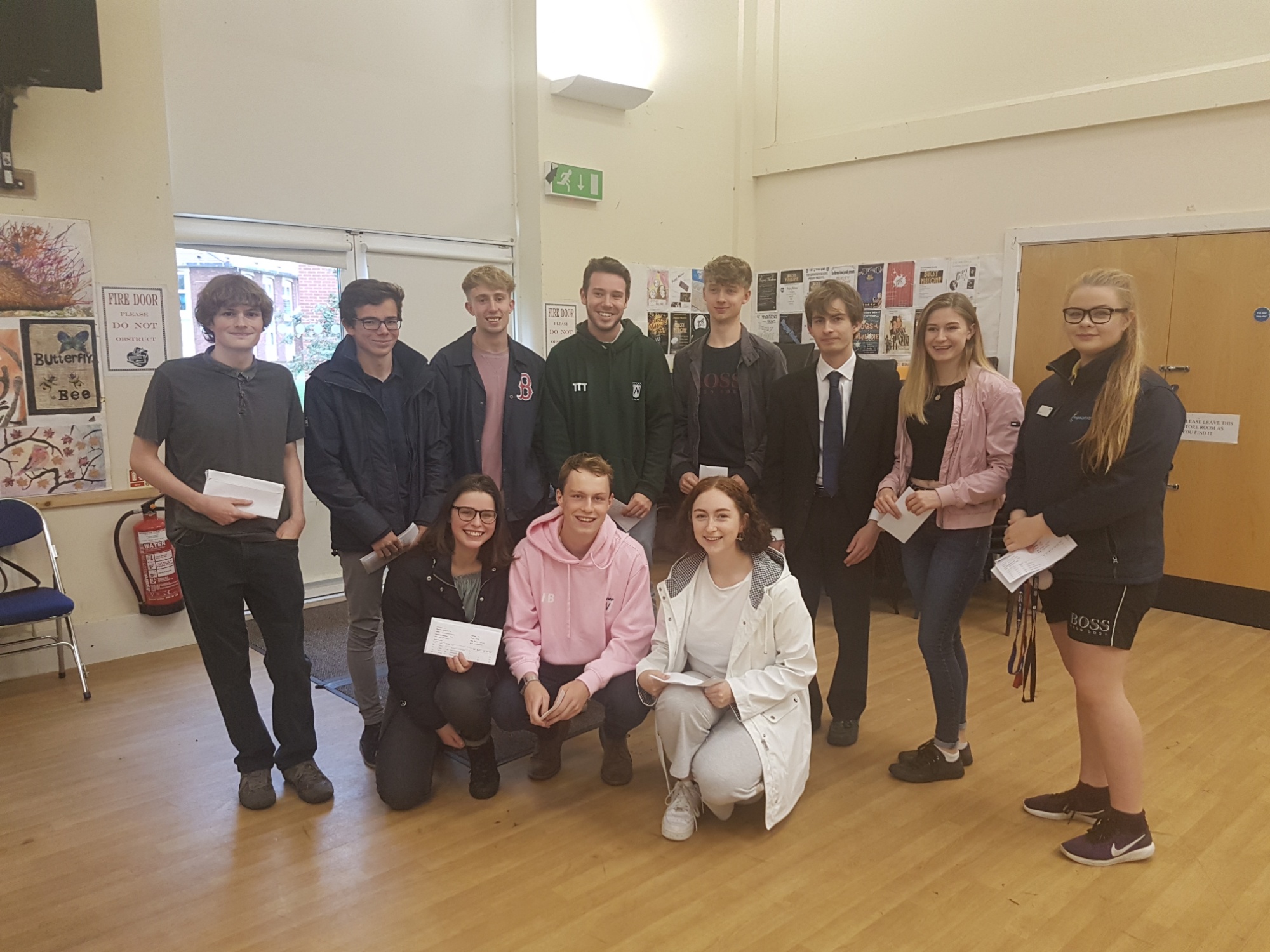 I am delighted with the performance of our students. I am so proud of the contribution they have made to our school, and the hard work they have put in to their academic studies – it has paid off. I must thank the sixth form staff who have given so freely of their time and expertise to support our students.
High flyers include:
Alfie Bullus A*A*A*A*
Thomas Childs A* AAA
Lily Darvey AAA
Lucy Dunlop A*AB
Tamara Moon AAB
Kerena Norris A* AA
Daniel O'Toole A*A*A*A*
Edward Palmer A*A*A*A*
Joshua Pocock AAB
Elen Squires A*A*B
Sophie Taylor AAB
Emily Thompson A*A*A*A
Dr Annabel Kay
| | 2015 | 2016 | 2017 |
| --- | --- | --- | --- |
| Attainment 8 Score | 5.22 | 5.35 | 4.6 |
| % Grade 4 English | 87 | 90 | 78 |
| % Grade 5 English | | | 65 |
| % Grade 4 Maths | 73 | 74 | 71 |
| % Grade 5 Maths | | | 44 |
| % Achieving EBacc | | | 18 |
| Progress 8 Score | | 0.1 | -0.1 |
| % in Education/Training | | | 99.5 |