House System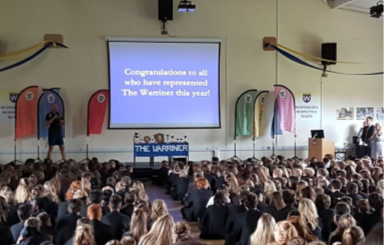 Each Warriner student is a member of one of our five houses, named after influential British icons. Our houses provide an excellent range of competitive activities, from Spelling Bees to Sports Day, whilst also enabling students to be part of a 'vertical' system in which they may be supported by and learn from students in other year groups at key points in their school careers.
At the end of the Summer Term the House Trophy is awarded to the house with the most points.
Click on the drop-downs below to find out a little about our Houses.