50th Anniversary Festival Dog Show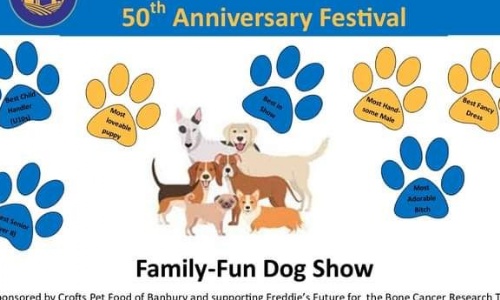 Our 50th anniversary celebration is on Saturday 2nd July from 3-11pm. To buy tickets click here.

Family-Fun Dog Show
Sponsored by Crofts Pet Food of Banbury, supporting Freddie's Future for the Bone Cancer Charity*
Entries to the Dog Show is included in the festival ticket price.
Time
Event
Judges
MC
In Charge
3.30pm
Best Child Handler (under 10)

Annabel Kay (CEO of The Warriner MAT and dog lover)

Jess Holder
(Vet nurse and trainee vet)

Freddie Croft

Nicole and Will Croft
Sharon Nicholls (Head of School)
3.50pm
Most Loveable Puppy (<1)
4.15pm
Most Handsome Male
4.35pm
Most Adorable Bitch
5.00pm
Best Fancy Dress
5.20pm
Best Senior (>8)
5.45pm
Best in Show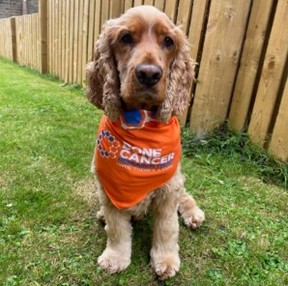 Please ensure that you bring poo bags with you and use the bins available. The timings are approximate, depending on numbers, but please bring your dogs to the arena before the appropriate times to register them – on the day.
Rosettes and prizes will be awarded to the winners.
* Raising vital funds for life-saving research into Ewing sarcoma: there will be collection buckets for any kind donations for this fantastic and worthwhile charity.