Year 10 Drama Theatre in Education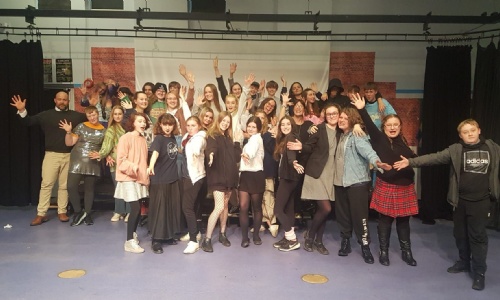 It's a wrap! Over 280 Year 7s enjoyed performances from Year 10 Drama students today to rapturous applause.
This was a piece of Theatre in Education called 'Don't Judge a Book by its Cover', written especially to perform to the younger students. We are very proud of our performers and reflective audience members. A great day.