Wear Red Day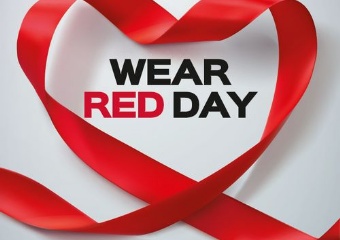 Update: Thank you to all who took part and made donations - we have so far raised £729 for SRtRC!
On Friday 16th October we will be participating in this national event, organised by Show Racism the Red Card (SRtRC) - the UK's largest anti-racism educational charity.
Wear Red Day is a national day of action which encourages schools, businesses and individuals to wear red and donate £1 to help fund anti-racism education for young people and adults across the UK.
Students are invited to wear a red item(s) with their uniform (such as socks, scarf, jumper, hat) for the day. Donations can be made via ParentPay.
Every penny raised during Wear Red Day enables SRtRC's education and campaign workers to work with more young people and adults across the UK to challenge racism in society.
The History Department are also running a competition as part of Black History Month. Click on the document below to find out more.