Salvation Army Christmas Food Tree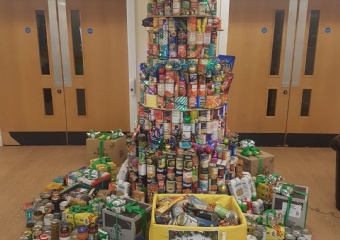 This year's appeal produced an incredible response from our school community! Thank you from the bottom of our hearts to everyone who donated food for the Salvation Army to distribute over Christmas.
On the last day of term our sixth form leadership team boxed up and delivered all the donations to the Banbury Salvation Army. We are extremely grateful for the support and generosity of our families.