Attendance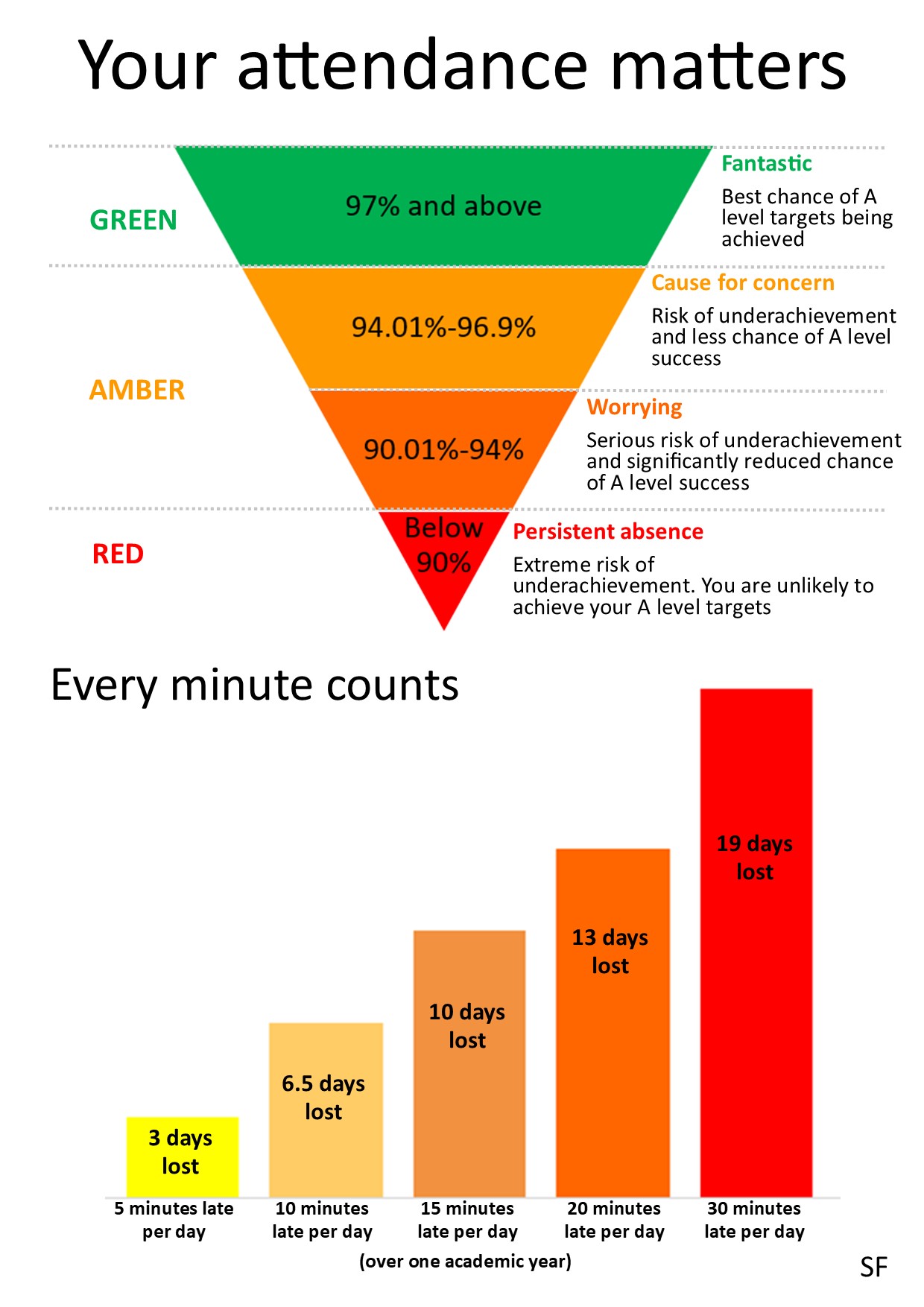 Sixth Form students are expected to be in school punctually by 8.25 am and to remain in school until the end of the school day at 3.00p.m. Every Sixth Form student will have study periods on their timetable during which they are not taught and it should be emphasised that these should be spent in private study in the Sixth Form Centre, Study Café or Library.
If a student is absent from school because of illness or family bereavement, the school should be informed by 8.40am on the first day of absence and every day thereafter if necessary.
For any student absence we must receive a written explanation from their parent / carer / guardian.
Students are not to take holidays during term time under any circumstances. Extended holidays during term time can have consequences on whether a student is allowed to continue with A Level study.
If a student has an unavoidable medical appointment or interview in school time, they must notify the school in writing beforehand. It is a matter of courtesy that a student should try to see their teachers in advance if they know they will miss their lessons.
The following reasons for absence would not be acceptable:
Driving lessons
Holidays
Part- or full-time work which is not part of your programme of study
Leisure activities
Birthday or similar celebrations
Babysitting younger siblings
Shopping
Attendance at music festivals such as Glastonbury