Introduction and Welcome from the Head of Sixth Form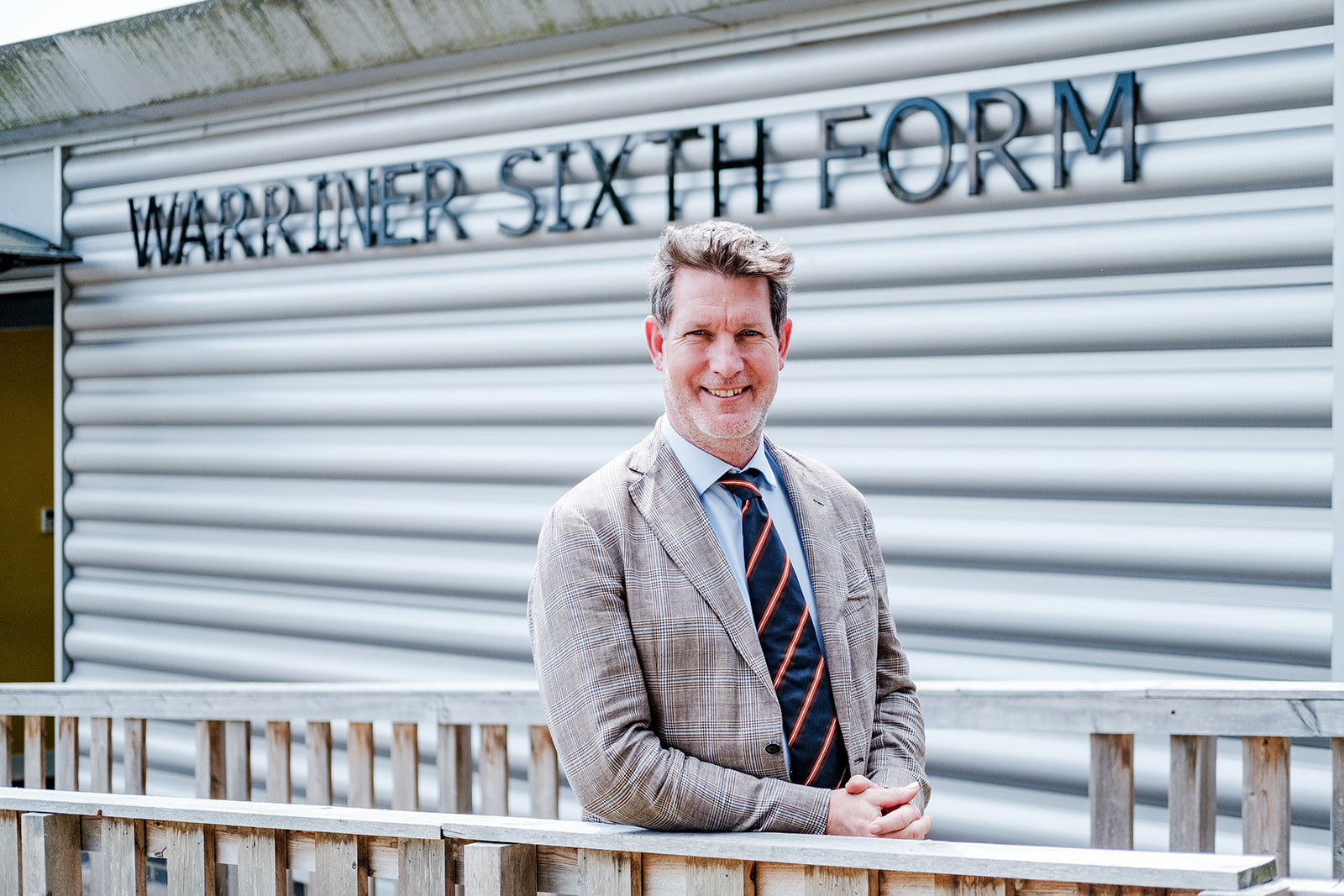 I consider myself privileged to be the Head of The Warriner School Sixth Form. I am lucky to work in a thriving and positive educational community. At the centre of this we are committed to all of our students being the best that they can be, providing the right support and challenge.
We provide opportunities for our students to develop and grow, whether that is through our broad and exciting curriculum offer or through additional enrichment and wider curriculum opportunities that we encourage our students to take advantage of to make sure that they become well-rounded and balanced young people.
We are looking to grow the next generation who will go out into the world and make a difference. Our caring, ambitious and supportive community is based on mutual respect for each other while taking individual responsibility to make sure that we are all contributing positively to our school and the local community.
We have a fantastic staff who have a wealth of expertise not just in the classroom, but pastorally. We work hard to ensure that the learning and teaching that goes on in and out of our classrooms is always of the highest order. It is important to us that our students are actively involved and enjoy their learning. We have a dedicated pastoral team that really get to know their tutees, not only mentoring students academically, but ensuring student well-being is at the forefront of all that we do. We want all of our students to develop a variety of skills that will support them beyond school: resilience, resourcefulness, being independent learners, presenting to others and being good team players as well as leaders.
We encourage and support all of our students with their aspirations for the future, whether that be through applications to university courses of their choice or considering higher degree apprenticeships and training. It is important to us that our students are both equipped and qualified to continue on this journey.
We are also very conscious that the welfare of our students is important and that for students to perform to the best of their ability they need to be nurtured and supported. Something we feel we do incredibly well.
No student will be left behind. We strive to ensure that all of our students feel safe and happy; they are in the best position possible to ensure that their Sixth Form experience with us is a positive one.
Best wishes,
Matthew Smith
Head of Sixth Form
An Introduction from the Head of Sixth Form
Hear from Our Students...