Social Sciences and Business
Welcome to the Social Sciences and Business Department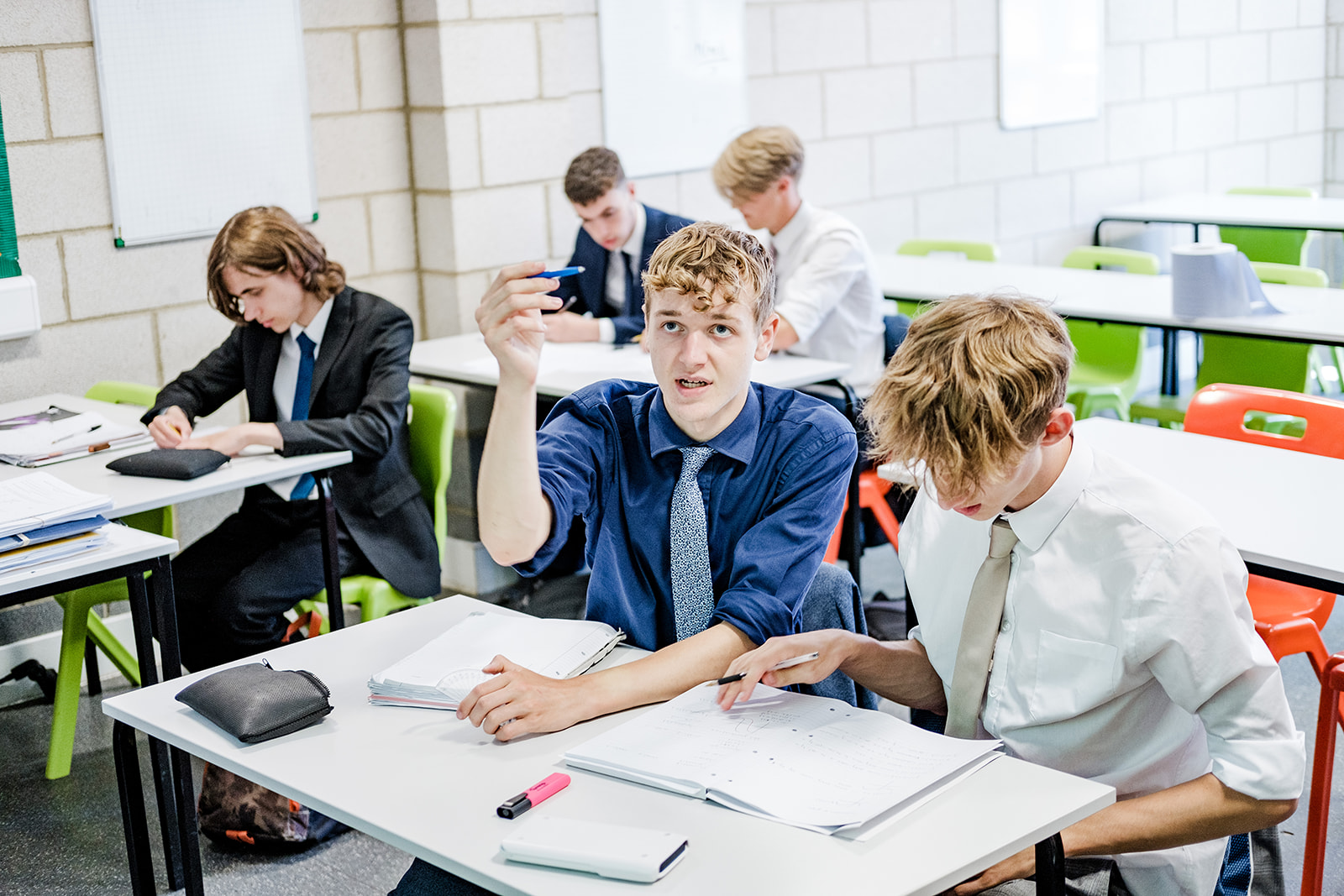 Subject Leader
Mrs R Campbell, Deputy Head of Sixth Form; Teacher of Sociology
The Team
Introduction
The world is an intricate balance of societal and human relationships, our intent is to develop the student's understanding of these issues and behaviours. Through the study of society we aim to give students a broad understanding of the world in which we live. Through teaching methods we develop students with the skills and knowledge to interpret and appreciate the impact of human behaviour on the wider society.
Sociology
The intent in Sociology is to expose and examine key features of society. Students will gain a knowledge of how Sociologists tackle some of the most pressing problems confronting humanity. Sociology is the systematic study of society and examines the workings of our everyday world. The subject equips you with a new way of interacting with and examining the social world for the rest of your life.
To achieve the above, in KS4 the syllabus is split into two aspects; understanding social processes within culture, families and education; and understanding social structures and stratification, also looking at crime and deviance. Developing skills of research and applied methods of enquiry is also an integral part of the course throughout. This equips them for the subjects and the wider world.
The intent at key stage 5 is to grow students' knowledge in complex societal issues. To do this, the core themes covered include socialisation, cultural diversity, class, age, gender and ethnicity. Focusing on the substantive topics of families & households, education, beliefs in society and crime and deviance.
Psychology
The intent of Psychology is to grow students understanding and knowledge of how we behave. Psychology is the scientific study of the mind and behaviour. Students will study the work of the most influential Psychologists throughout history, looking at the impact their work has had on the world and how it relates to the modern day. This allows students to gain an insight into the complex world in which they live.
The above is supported by a course that will develop essential knowledge and understanding of different areas within Psychology and how they relate to each other. Starting by looking at introductory topics in Psychology, attachment, memory, social psychology and psychopathology. Later in the first year students move on to Psychology in content, looking at the history of Psychology and biological psychology. In Year 13 they look at issues and options in Psychology, looking at the issues and debates running through our research and choosing further topics to learn such as relationships, gender, schizophrenia, eating behaviours, forensic psychology. Throughout the course students grow their knowledge, skills and importance of scientific methods from both evaluating established research and from conducting their own research.
Law
The intent in Law is to prepare students to understand the English legal system, and to equip them with skills that will support their next choices. Law offers students a valuable insight into key areas of law (criminal, tort and contract) as well as a more general understanding of the nature of law and how the English legal system functions. Students will also develop the highly regarded and highly transferable skills of analysis, reasoning, problem-solving and critical thinking.
To support student knowledge, in Year 12 students will focus on criminal law and tort. They will look a range of criminal offences against the person, such as assault and battery, ABH, GBH, murder, before moving on to study property offences (theft and robbery). In the latter part of the first year students will move on to study tort, focusing on the tort of negligence and its application to different scenarios. In Year 13, students will complete their study of tort by looking at nuisance. They will then look at the law of contract. The study of the English legal system and the nature of law is integrated throughout the two years, with individual topics being studied when most appropriate (for example the structure and operation of the criminal courts is studied alongside the substantive work on criminal law).
Throughout the course students will develop their understanding of case law and its application to increasingly complex scenarios. Students will learn though a range of case analysis, whole class discussion, mock trials, small group debates and extensive independent research. This will support students understanding of the legal framework, as well as having the academic skills to navigate this.
Business Studies
The intent of Business Studies is to prepare young people to enter into the world of Business or further study. Students will gain knowledge of Business through a stimulating journey into the factors facing and affecting businesses, both local and global. Students will be able to look at the structures within a company and analysing the impact of their role. This will develop students' knowledge of the complex subject. By studying Business students will develop an enquiring, critical and thoughtful approach to their studies, looking at things from a range of perspectives and real life contexts.
Students' knowledge will be support by the compartmentalised delivery of the subject. The A Level is split into four themes, with the first two themes building knowledge of core concepts and applying them in context to develop a broad understanding of how business work. Students look at how businesses are set-up, investigating entrepreneurs, then moving on to look at aspects within a business including the market place, marketing, finance and human resources. Developing an understanding of how businesses need to adapt their market to operate in a dynamic environment. In Year 13 students further expand their understanding of the concepts, exploring the influences on business strategy and decision-making. Moving from functions to strategy. Analysing corporate objectives and strategy against financial and non-financial performance measures, looking at growth and the impact of external influences.
Key stage 4
Sociology
We offer the opportunity to study GCSE Sociology. The GCSE syllabus is split into two components:
Component 1: Understanding social processes which covers the following topics:
Key concepts and processes of cultural transmission
Families
Education
Sociological research methods
Component 2: Understanding social structures which covers the following topics:
Social differentiation and stratification
Crime and deviance
Applied methods of sociological enquiry
Key stage 5
The main focus of the department is in sixth form study. We offer A levels in Sociology, Psychology, Law, and Business Studies.
Sociology
At A level the core themes covered are:
Socialisation, culture and identity
Social differentiation, power and stratification
Students study the following specific topics:
Education with theory and methods
Crime and deviance with theory and methods
Families and households
Beliefs in society
Psychology
At A level students start by looking at the following introductory topics:
Social influence
Memory
Attachment
Psychopathology
Students then look at psychology in context, covering different approaches in psychology, biopsychology, research methods and current issues and debates within the subject.
Students then elect to study a number of additional topics in detail. The topics offered include:
Relationships
Gender
Schizophrenia
Eating behaviours
Forensic psychology
Law
At A level students study the following aspects of law:
The nature of law and the English legal system

Students look at law-making, the criminal and civil court systems, and how law interacts with society, justice and morality.

Criminal law

Students study a range of criminal offences against the person, such as assault and battery, actual bodily harm (ABH), grievous bodily harm (GBH) and homicide, before moving on to study theft and robbery.

Tort

Students focus on the main tort of negligence and its application to different scenarios (psychiatric injury, pure economic loss, occupiers' liability). They then study one of the other main torts, namely nuisance.

Law of contract

Students look at all aspects of contract law, including the formation of a contract, terms of a contract, discharge of a contract and remedies for breach of contract.
Business Studies
The business studies A Level is structured around four themes:
Marketing and people

Students are introduced to the market, explore the marketing and people functions and investigate entrepreneurs and business start-up.

Managing business activities

Students explore the finance and operations functions, and investigate external influences on business.

Business decisions and strategy

Students develop their understanding of the concepts introduced in theme 2 and explore influences on business strategy and decision-making.

Global business

Students develop their understanding of the concepts introduced in theme 1 and explore business activity in a global context.
examination information