Welcome to the English Department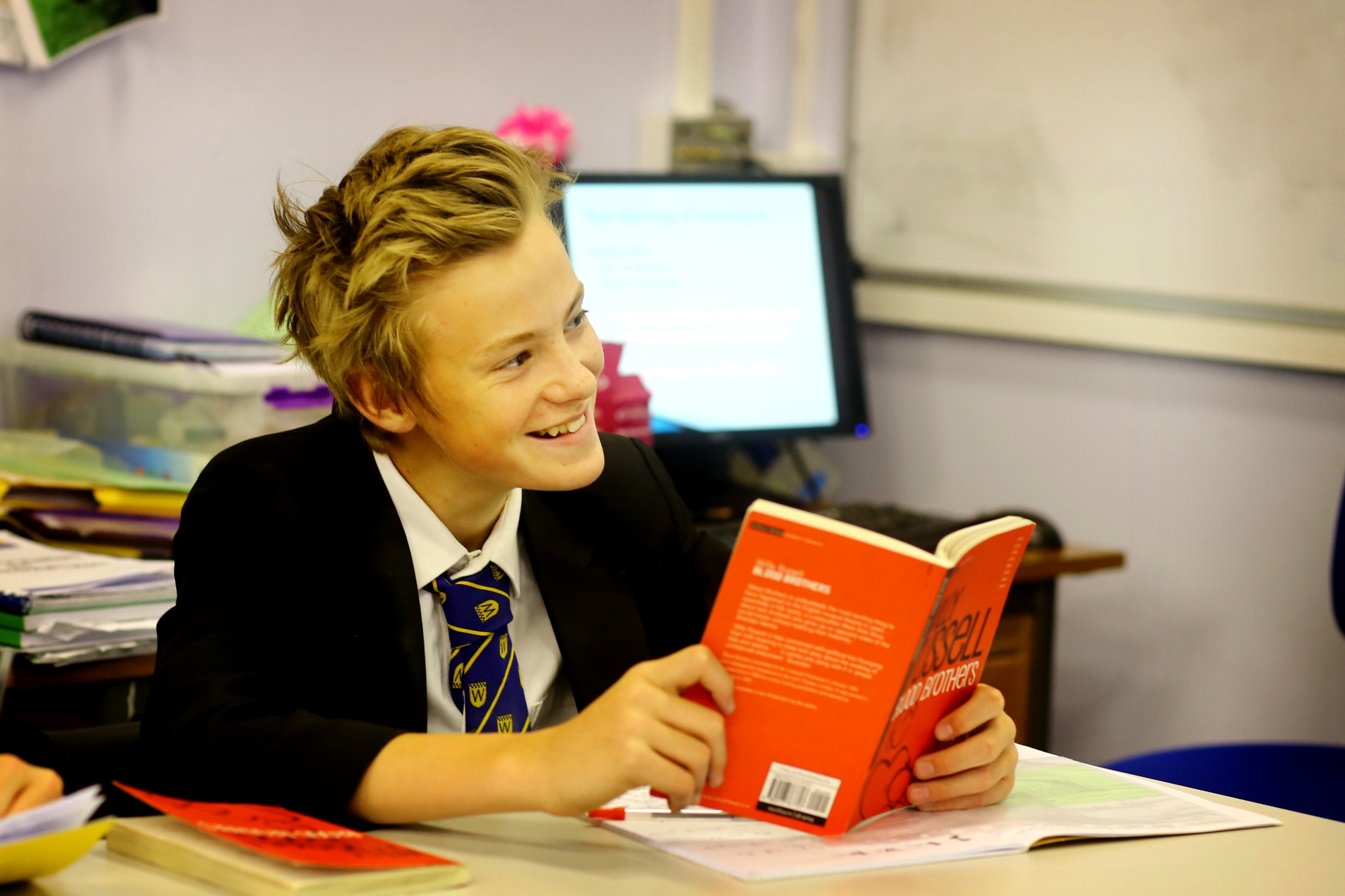 Introduction to the Department
The English Department has a motto: 'In Doing we Learn' and we are proud of the way our students are challenged by us: to think creatively and independently; to evaluate the world around them and to strive to be effective & successful communicators in the 21st Century. Indeed, as well as the all-important reading, writing and speaking skills, we constantly endeavour to teach our students a variety of skills which are transferable through daily life & across the curriculum.
The department, in recent years, has achieved excellent results at GCSE and have now extended this success to A-level: The English department offers A-Level English Language & English Literature and for more information, please see the Sixth Form Prospectus.
Key Stage 3
Please click
here
for our KS3 Programme of Study.
Key Stage 4

Click the links for Year 10 and Year 11 KS4 Programmes of Study
Year 10: As part of their Literature GCSE, the students are studying the play Blood Brothers by Willy Russell. Students will be studying this text in class. Although we are supplying books for the students to study, the students will not be permitted to take these books home or make any notes in them. It would, therefore, be beneficial for students to have their own copy of the text that they can use to revise from, makes notes in and use at home.
If you wish to purchase a copy of the text they are available through Waterstones, Amazon and EBay. We will be using the (Methuen Modern Play) (Modern Classics) ISBN-10: 0413767701.
Please contact Miss Harley if you experience any problems obtaining a copy of the text.
Examination Information

Other Information
Additional English Support: Thursdays after school – 3.10 - 4pm, by invitation.
Sign-up extra English sessions will be starting in January/February for GCSE revision. These will have a specific focus and the students should sign up to the sessions that are relevant to them.
Theatre trips
Book club - Library
Writer in Residence/Creative Writing Club: Philip Davies
Please click on the links below for revision materials:
Year 11 Language
Poetry: Power and Conflict
Jekyll and Hyde
Romeo and Juliet
Section C Exam Tasks
Language Top Tips
Literature Top Tips