Modern Foreign Languages
Welcome to the Modern Foreign Languages Department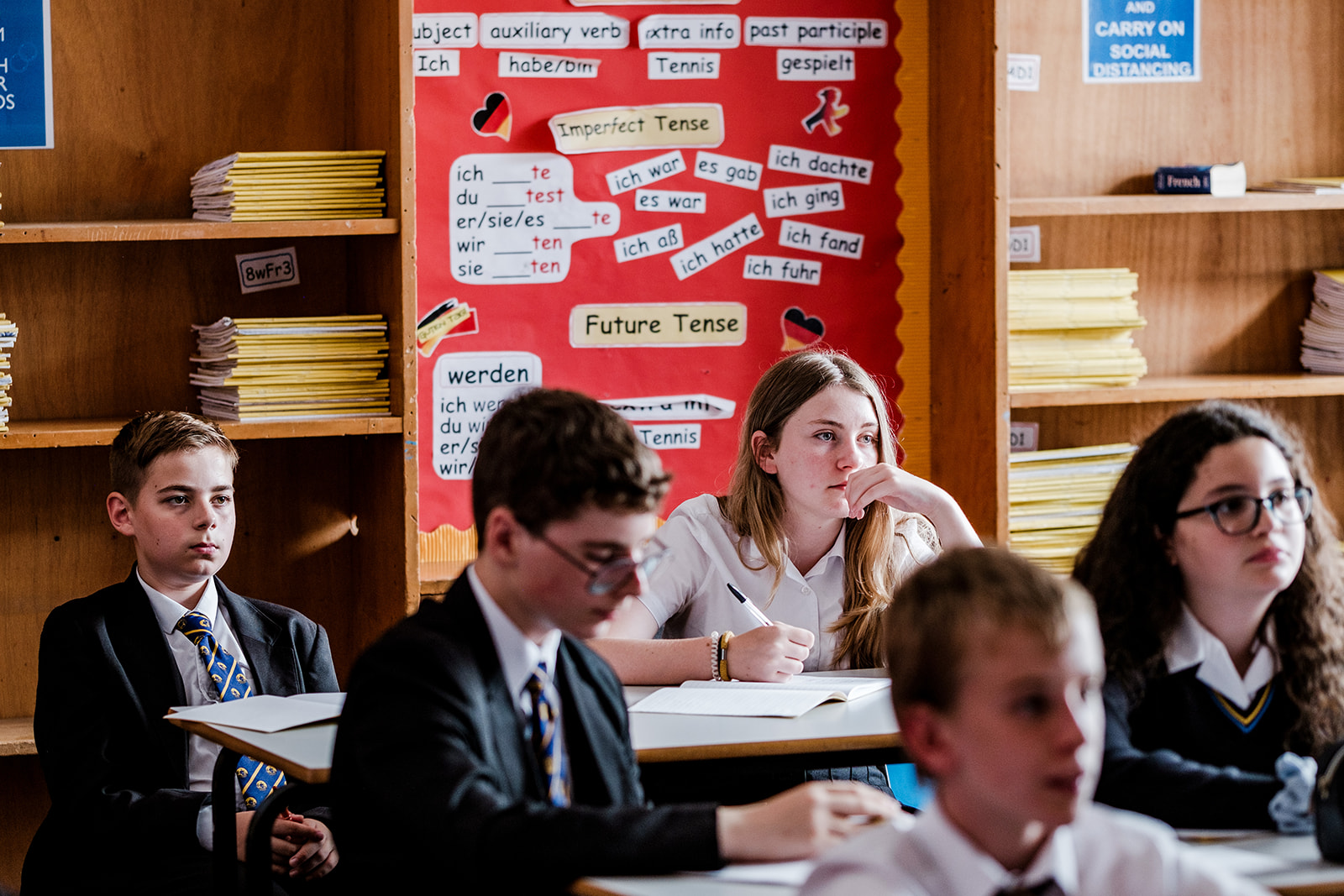 Introduction
Our intent is to develop students' cultural capital whilst enabling them to enjoy the learning languages through an extensive range of activities, games and skills. We live in a global world and languages are becoming increasingly essential for a wide range of situations: work, holidays, internet browsing, social media, etc.
The Warriner School MFL curriculum aims to ensure that students:
discover the culture and traditions of the countries where the language is being spoken.
understand and respond to spoken and written language from a variety sources including authentic documents
speak with increasing confidence, continually improving their fluency and spontaneity as well as improving the accuracy of their pronunciation and intonation
write at varying length, for different purposes and audiences, using a variety of grammatical structures when appropriate
Our curriculum consolidates students' literacy through four skills: listening, speaking, reading and writing. Students will be able to strengthen their ICT skills through a wide breadth of ICT activities.
Indeed, we do not see languages as separate subjects to the rest of the curriculum but as a subject than complements many others. Links can be made with English through teaching of grammar, spelling, punctuation and essay writing. As well, the teaching of languages reinforces students' knowledge and understanding of Tier 2 vocabulary whilst teaching them explicitly new Tier 3 vocabulary. Numeracy is present when teaching numbers, age and the time. There are opportunities to teach science through Food chain in French in Year 9. Drama is an important part of our curriculum as pupils are used to perform in groups or pair role plays and dialogues. Students also learn about the geography of the places where the language is spoken as well as the history of these places. Students learn about traditions and religious festivals in these countries. Students also learn about animals and those can be extended to the animals that we have at the school farm. Sport is a very important part of the curriculum that enables pupils to extend their sentences through use of connectives, adverbs and adjectives to express their opinion. Adjectives are also vital when describing the design of towns, cities or buildings. Furthermore, students describe Art or their piece of art in lessons. Students get the opportunity of listening to music in the target language and to sing popular or famous songs. Personal, Social, Health and Economic education is also present in our curriculum as we often explore the role of sports and diet in everyday life. At KS4 students will also learn about homelessness, environmental issues and charities. Business is explored at KS4 when talking about work experience, the world of work and future plans. The Bicester based ISO Translation Services Conversis has been an open door to the world of work for some of our students.
KEY Stage 3
Year 7: all students learn French for six hours each fortnight.
Year 8: students continue with French and most also begin to learn German as well, giving three hours to each language every fortnight.
Year 9: continues the pattern of Year 8. This ensures that the great majority of our pupils are ready to being the study of either French or German to GCSE.
Key Stage 4
French and German are popular choices at Key Stage 4.
At GCSE, students will study the following themes:
Theme 1: Identity and culture
Me, my family and friends
Relationships with family and friends
Marriage/partnership
Technology in everyday life
Social media
Mobile technology
Free-time activities
Music
Cinema and TV
Food and eating out
Sport
Customs and festivals in French-speaking countries/communities
Theme 2: Local, national, international and global areas of interest
Home, town, neighbourhood and region Social issues
Charity/voluntary work
Healthy/unhealthy living
Global issues
The environment
Poverty/homelessness
Travel and tourism
Theme 3: Current and future study and employment
My studies
Life at school/college
Education post-16
Career choices and ambitions
Other Information
Students are encouraged to take part in written exchanges with pupils in countries where the language is spoken and to take part in visits abroad.
Year 9 Trip to Lille Christmas Market