Welcome to the Modern Foreign Languages Department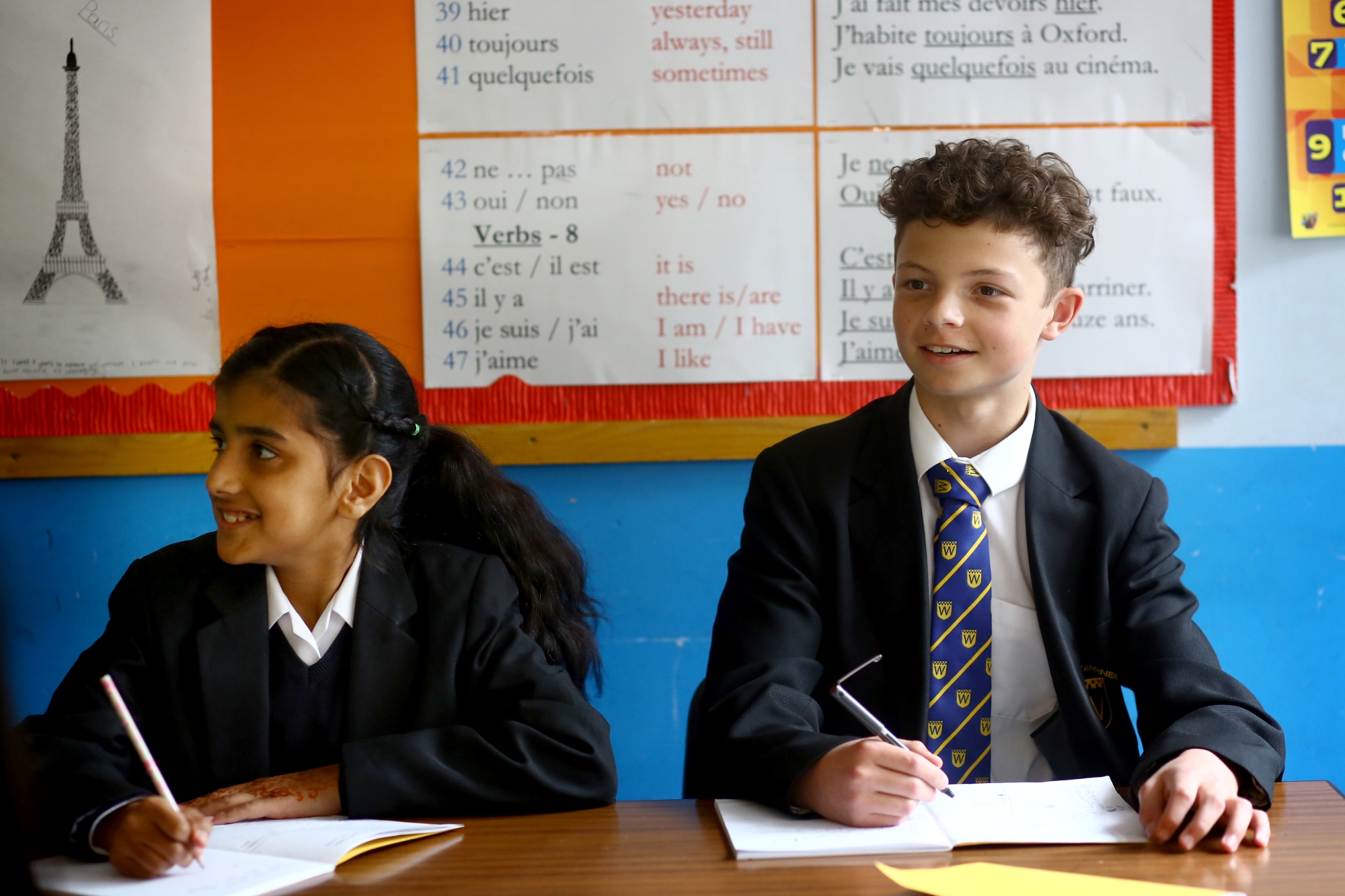 Subject Leader
Mr P Traore
The Team
Ms K Matha, Deputy Subject Leader
Miss D Richards, Deputy Subject Leader
Miss P Gomm
Ms J Lewis
Mr C Cameron
Mr S Lewis
Introduction to the Department
Languages are really important in the world we live in and give you great skills for the rest of your life. The internet has brought everyone much closer together so chatting, blogging and networking with people of different languages from all over the world is dead easy. Imagine all the other people you could communicate with and all the amazing places you could travel to or work at and all because you can speak their language. So log onto the world's real social network and learn languages at GCSE!
Key Stage 3
Year 7: students learn EITHER French OR German for six hours each fortnight.
Year 8: students continue with their first foreign language and most begin the other one as well, giving three hours to each language every fortnight.
Year 9: continues the pattern of Year 8. This ensures that the great majority of our pupils are ready to being the study of either French or German to GCSE.
Key Stage 4
French and German are popular choices at Key Stage 4. The classes of 2016 and 2017 will take the iGCSE, and following cohorts will take the new GCSE which we will begin teaching to Year 10 in 2016.
Examination Board used
Qualification(s) to be obtained
iGCSE, A Level
Other Information
Year 9 & 10 German Exchange and French Exchange
Year 8 Trip to Aachen Christmas Market
Year 7 Trip to France