Computer Science and Multimedia
Welcome to the Computer Science and Multimedia Department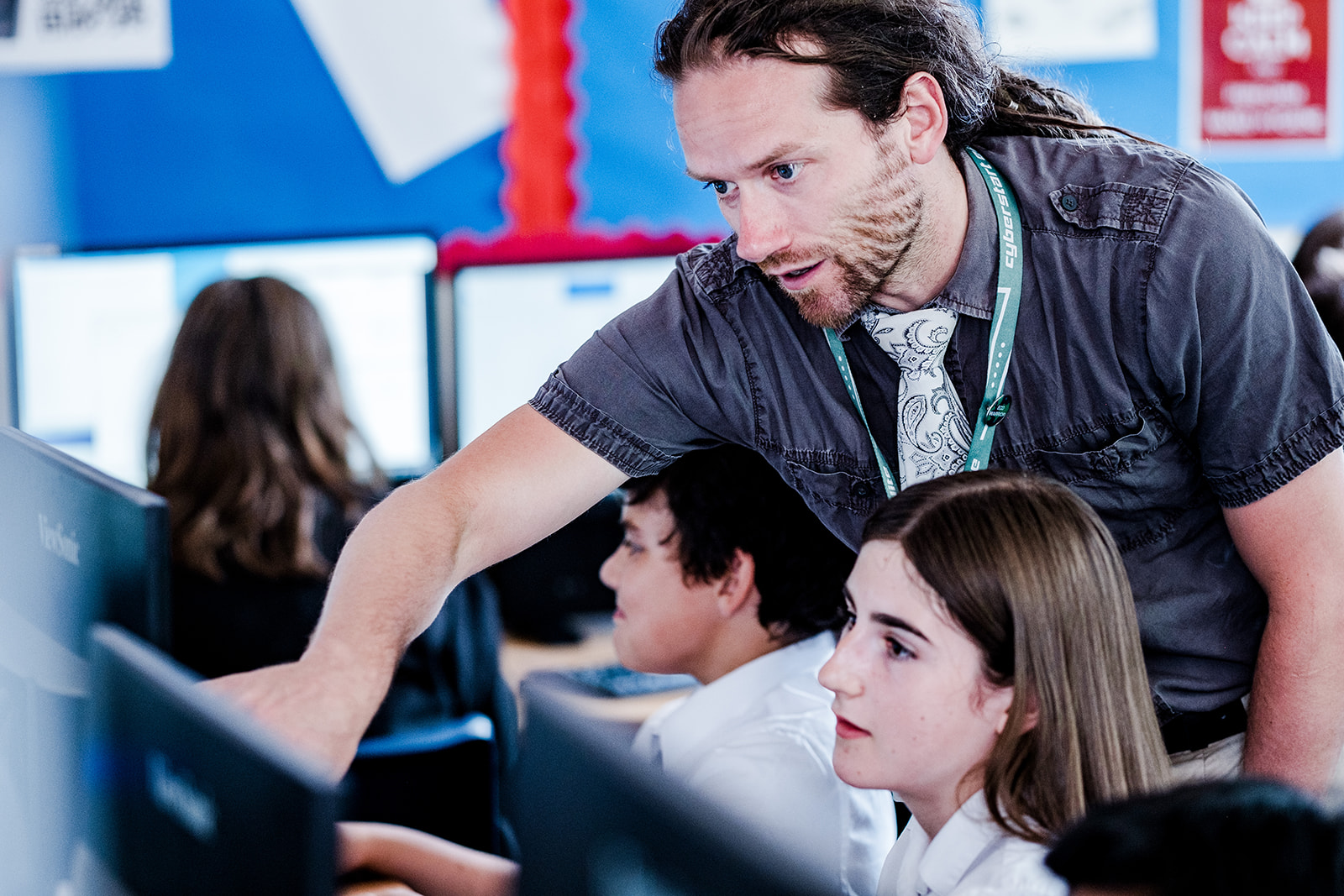 Introduction
The ubiquity of computer systems in the modern world means that a knowledge and understanding of their use has never been more important. However, many people assume that due to the way children often grow up surrounded by computing technology, they have an intrinsic knowledge both of how to use the technology and how it works; studies show that this is not the case. The Computer Science and Multimedia curriculum is therefore designed not only to allow students the opportunity to develop transferable skills which will allow them to more readily adapt to new software packages, but also to show them the processes and algorithms which happen inside the computer in order to make those packages work. As such, there are two primary threads to the curriculum, namely computer science and multimedia.
Computer Science
The computer science thread aims to introduce students to the concept of algorithms, developing an understanding of the computer as a simple machine which processes instructions. Students will learn the techniques required to read, understand and create their own algorithms in order to solve problems. The aim is to develop the tenets of computational thinking: thinking abstractly; thinking concurrently; thinking ahead. These skills are beneficial to a wide range of STEM subjects.
Multimedia
The multimedia thread aims to introduce students to a wide variety of software tools which will aid their creativity. The focus of this thread is very much that computers are merely tools for accomplishing tasks. For example, digital artwork is no different in essence from traditional art, but the tools are different - a computer and a digital editing environment rather than a paintbrush, palette and canvas. The aim is to foster the understanding that skills developed in computing classes have a wide range of applications in other fields of study.
Key Stage 3
On entry into Year 7, an initial priority is e-safety: both personal and keeping data safe. Throughout Years 7 and 8 students are prepared for the forthcoming Computing GCSEs. In Year 9 our students develop a range of digital media and programming skills. By the end of the academic year, students will be able to make an informed choice of which Computing option to follow, should they wish to do so.
Key Stage 4
Students will be able to choose Computer Science and/or a Digital Applications qualification, as they select which options they wish to pursue at GCSE level.
There is a distinct focus between the Computer Science and Digital Applications qualifications.
Digital Applications involve using different applications to plan and produce a range of products, typically used in a work-place environment.
Computer Science includes understanding how computers work: programming techniques, computational thinking, software and hardware and representation of data in computer systems.
Other Information
Computer Science Club: Monday/Thursday Lunchtime; Tuesday/Thursday After School